Local Organization Holds Chili Fundraisers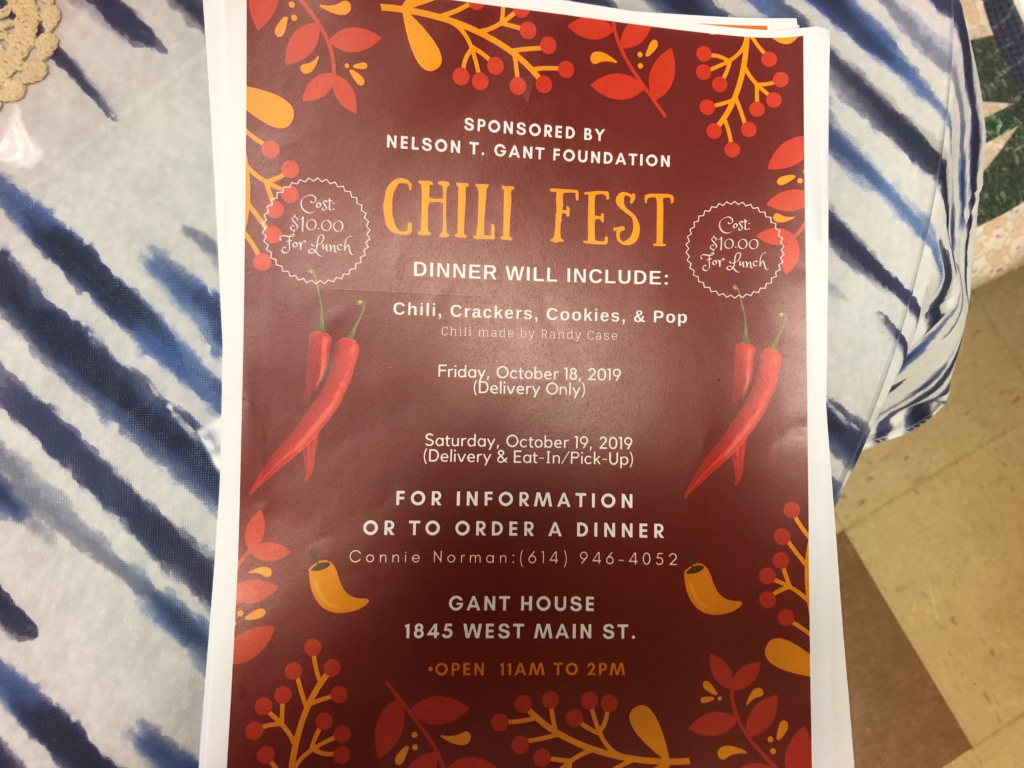 ZANESVILLE, Ohio – A local organization is holding several Fall themed events in the coming weeks. The Nelson T. Gant Foundation is preparing to host their annual Chili Fest fundraiser, next week at the facility.
Dr. Anita P. Jackson, with the foundation, says the event is quite popular.
"This is one of our annual fundraisers and we really enjoy having the Chili Fest. It's just a wonderful time for people to come and sit here at the Gant House and enjoy a wonderful meal at the same time. Meet up with other friends or new acquaintances. Chili Fest will be October 18th and 19th."
Chili Fest orders will be delivered on October 18th; while a sit-down meal will be available for ten dollars on October 19th. In addition to festivities being held next weekend, the foundation is also hosting the Ultimate Chili Challenge at The Barn this Sunday at 3 PM. Steven Stewart, with the foundation, says that participants are in for a unique experience.
"We're going to have a chili eating contest like you have never experienced before. Now, some people think you're going to take a bunch of chili and eat as many bowls as you can. Well, this has a slight trick to it — you see, you'll get a bowl of chili and you'll get five marshmallows. But, you only have three minutes — three minutes — to eat the five marshmallows and as much chili as you can."
All proceeds from the events will be used for programming and continued restoration efforts at the Gant House, in Zanesville.