Lois Lorraine Kirby (November 19, 1925 – October 5, 2011)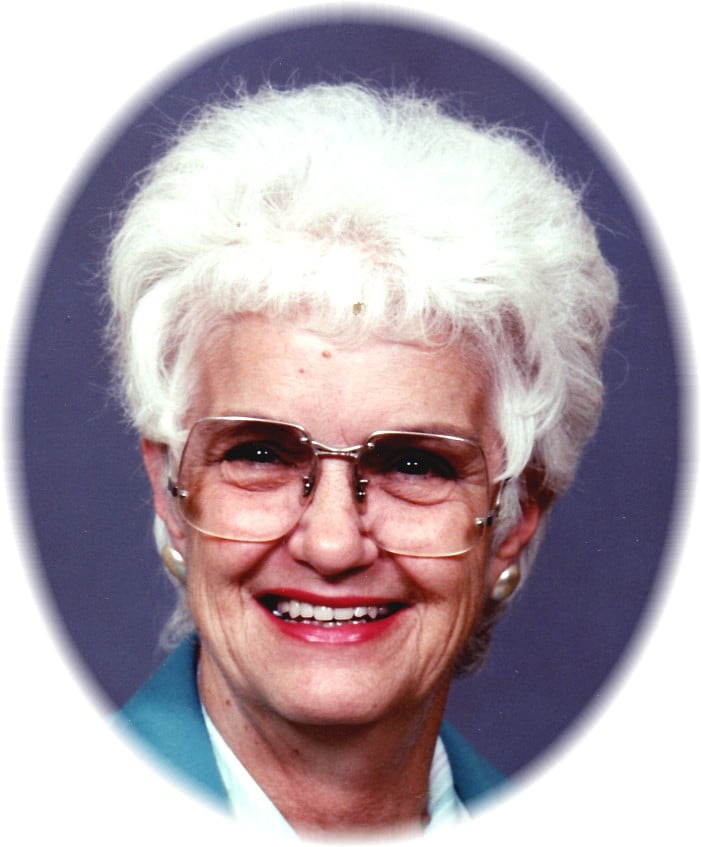 HILLIS & HARDWICK OBIT:
Lois Lorraine Kirby, 85 of Zanesville, died peacefully surrounded by her family 2:47 AM Wednesday, October 5, 2011 at Genesis Good Samaritan Hospital following a lengthy illness. She was born Thursday, November 19, 1925 in Zanesville, the daughter of James and Iva L.(Mauk) Patterson. She married Lawrence J. Kirby on Tuesday, November 20, 1945 and was a faithful member of St. Thomas Aquinas Catholic Church.
Lois was a 1944 graduate of Lash High School. She along with her husband were the former owners and operators of Kirby Shoe Shop. She was a member of the Marine Corp League Women's Auxiliary. She was a loving and caring wife, mother and grandmother..
Lois is survived by two sons: Lauren Kirby and Lance (Heidi) Kirby; four daughters: Lynne (Chuck) Leach, Laurie (Morgan) Lovejoy and Lois Anne (Steve) Minosky all of Zanesville and Lisa (Larry) Gin of Columbus; seventeen grandchildren; ten great grandchildren; her beloved dog: Teddy; two sisters; Patty Kirk of Phoenix, AZ and Carol (Bob) Norton of Zanesville; one brother; Gordon (Linda) Patterson of Lancaster; two sisters in law: Ethel Patterson of Roseville and Margie Mattern of Brewster and several nieces and nephews.
In addition to her parents, Lois was preceded in death by her husband: Lawrence J. Kirby who died May 9, 1988; one daughter: Lorraine Hinds and infant daughter Louise; three brothers: James, Phillip and Douglas Patterson and a special aunt: Dorothy Mitchell.
Friends may call from 2:00 to 4:00 and 6:00 to 8:00 PM, Friday, October 7, 2011 at The Hillis & Hardwick Funeral Home, 935 Forest Avenue, where a Christian Vigil will be held at 7:45PM. Mass of Christian Burial will be celebrated 10:30 AM, Saturday, October 8, 2011, at St. Thomas Aquinas Catholic Church with a Dominican Father as celebrant. Burial will follow in Mt. Olive Cemetery. To sign the online register book or to send a personal condolence note please visit www.HillisHardwickFH.com