Lt. Gov. Visits Zane State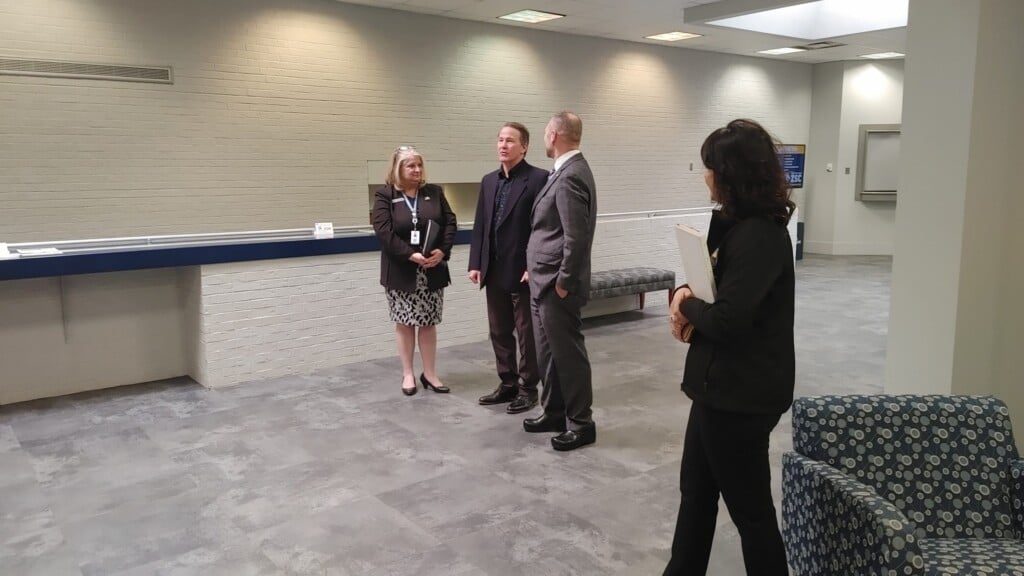 ZANESVILLE, Ohio – The Ohio Governor's Administration is seeking to proactively address the state's job market opportunities by funding schools that offer skilled trades and a quick path to employment. 
Lt. Gov. Jon Husted toured Zane State College today to discuss the state's need for skilled labor and funding for institutions that can address that need.
"In this budget we are asking the General Assembly to approve $200 Million dollars for the Super RAPIDS program, which will help the Zane States of the world and colleges and universities around Ohio to buy lab space, new equipment to train our students on the most modern technology," Husted said. "The same thing that the businesses are using, they will have access to use them right in their institutions of higher learning and prepare them for real-world experiences that they need to get a great job and to have a prosperous life."
RAPIDS stands for Regional Aligned Priorities In Delivering Skills and is aimed at schools like Zane State that offer Associate Degrees and Occupational Certificates that are required for employment into specialized jobs. Zane State College President Chad Brown explained how the RAPIDS program has benefited the college and how students in turn, benefit from the affordable, educational opportunities.
"A lot of people probably don't realize that we work very closely with industry because our curriculum that we deliver in the classroom, we need it to be exactly what the employers want," Brown said. "So we have a program advisory committee so all of our programs have an advisory committee that meets at least twice per year to review the internal curriculum, review changes in the industry, just to make sure that things are current."
Husted toured electronic, hydraulic, and robotic labs as well as met with medical students who were teleconferencing from a remote lab. The occupational programs that Zane State offers work with local employers who are in need of skilled employees.