Zanesville's Van Kirk Signs NLI, Will Play Soccer At Marietta College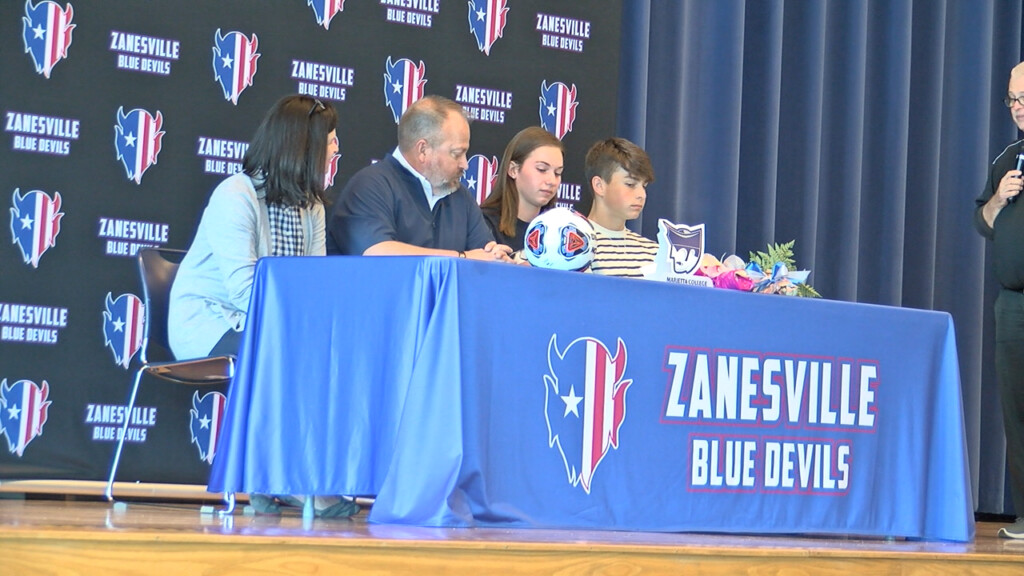 ZANESVILLE, OH- Many athletes have the dream of taking their athletic talents to the collegiate level, and one Zanesville High School athlete turned her dream into reality. Josie Van Kirk of Zanesville signed her National Letter of Intent to play at Marietta College next year.
Over the past four years, the Blue Devils midfielder/defender scored eight goals and dished out five assists. Also, she has been a key member of four Sectional Championship title teams.
As well as being a four-year letter winner at Zanesville, she has received Licking County League and Eastern District Athletic Honors while making an appearance in the Eastern District All-Star Game.
Van Kirk embodied what it meant to be a true student-athlete. She also was a four-year scholar athlete and received an Eastern District Senior Scholastic Award.
Also, Josie has been a member of the Ohio Soccer Association's Olympic Development Program for her age group and represented Ohio as a two-time member of the US Youth Soccer Olympic Development Midwest team.
Overall, Van Kirk says she is excited for her next chapter while grateful to have those who are close to here help celebrate her next step while reflection on what got her to this point.
"I am very excited and I'm glad it's over but I'm also sad at the same time because it's another big step that I have in my life to make. It was amazing just to know all the support I have going into this," said Van Kirk.
Van Kirk plans to major in Health Sciences with a minor in Leadership Studies at Marietta College.