Marauders Defeat Ceramics in Boys Basketball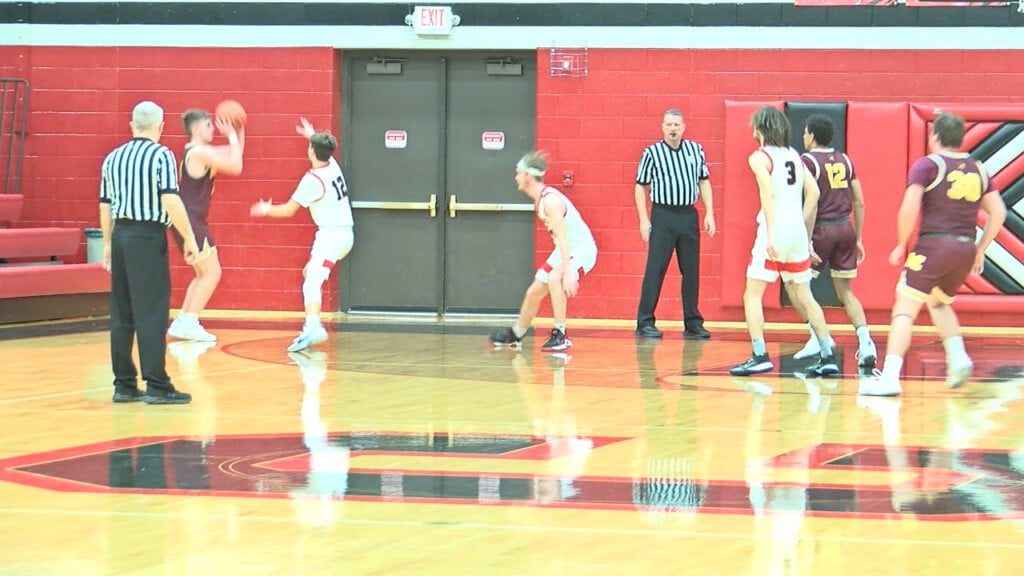 CROOKSVILLE, OH- The Crooksville Ceramics boys basketball team was looking to get a win at home against the Meigs Marauders had other plans.
The Marauders quickly jumped out to a 13-2 lead thanks to their three-point shooting and rebounding.
Crooksville cut into the lead with a Cooper Watts layup and Gunner Chevalier three-pointer, but it seemed every Ceramics basket was followed by a Marauders bucket.
Caulter Cleland played a big role in this one early, making plays on both ends of the floor for Meigs.
This one ended up being all Megs as the Marauders defeated the Crooksville Ceramics, 76-36.