Margaret "Jane" Barnes (April 21, 1939 – June 3, 2011)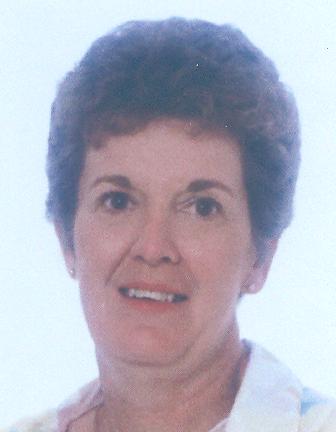 Margaret Jane Barnes, 72, of South Daytona, FL, formerly of Zanesville, went home to her Lord June 2, 2011 at Genesis Morrison House Hospice after a courageous battle with cancer.
Jane was born April 21, 1939 in Zanesville the daughter of the late John W. and Margaret J. Taylor McCoy Sr. She was a 1958 graduate of Zanesville High School and a 1960 graduate of Good Samaritan School of Nursing. Her 34 year nursing career included being in charge of a 48 bed surgical unit, working in Good Samaritan Emergency Room, Home Health and as a Home Hospice Nurse.
Jane loved to travel with her husband and was an avid golfer. She was Club Champion of River Bend Golf Club in 2003 in Ormond Beach, Fl. Jane was Over All Board Champion at River Bend Golf Club in 2006 and was a Janet Pompei Champion in 2009 at Zanesville Country Club. During her golf career Jane had 2 "holes-in-one".
She touched many lives throughout her life and was an inspiration to many. She was always on the go with boundless energy.
Jane is survived by her husband of fifty years Roderick W. Barnes, daughter: Maryjane (Jeff) Shackelford of Newark, son: John W. (Roxie) Barnes of Mt. Perry, brother: John W. (LaRaine) Mc Coy of Gahanna, five grandchildren: Mackenzie "Mack" Fuller, Reisce Barnes, Raven Barnes, Rachael Barnes and Rhett Barnes and two nieces and one nephew.
A celebration of Jane's life will be at 3:00 PM Saturday June 11, 2011 with visitation from 1:00 PM till time of service at Bryan & Snider Funeral Home 2318 Maple Ave. Zanesville, OH with Rev. Tim Patton officiating.
Memorial contributions in Jane's memory may be made to the Genesis Hospice and Palliative Care, 713 Forest Ave Zanesville, OH 43710.
To share memories and condolences with the family, visit Jane's memorial on-line registry at www.BryanSniderFuneralHome.com.