Marsha K. Frazier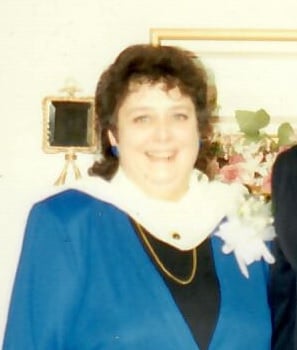 Marsha K. Frazier, 73 of Duncan Falls, passed away peacefully surrounded by her loving family on May 1, 2022 at New Lexington Health Care while under the care of Shriver's Hospice.
Marsha was born on August 18, 1948 in Zanesville.  She is the daughter of the late Martha (Ross) and Benjamin Winland.  She was the owner and operator of Colonial Flower Shop in Duncan Falls for numerous years.  She enjoyed working with flowers and loved every minute she could spend with her family and friends.
Marsha is survived by her son, Scott Frazier; her grandson, Saber Frazier; her nephews, Billy Winland, and Thomas Winland; her special friends, Bobbi Ann Hartman, Anita Dickson, Loretta Hultrgen Roberts, Lora Rowe and Mikalyn Rowe.
In addition to her parents, Marsha is preceded in death by her companion, Festes H. Cain; her brother, Thomas Winland.
Visitations will be 3 to 7 pm on Friday, May 6, 2022 at the Farus Funeral Home of Duncan Falls where funeral services will be held at 7 pm.  Pastor Steve Harrop will officiate the service.
www.farusfh.com