Mary Alice Lee (February 22, 1931 – April 18, 2010)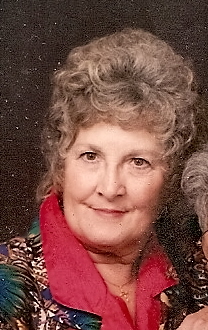 Zanesville,
Mary Alice Lee, 79 of Zanesville passed away on Sunday April 18, 2010 at her residence. She was born on February 22, 1931 to the late George and Eva Carper Cornell in Speed, W VA. Mary retired from Brockway after 30 years of service and was a member of Coburn United Methodist Church, a life member of the VFW, American Legion, the Eagles and the Salvation Army. She was a delight to all who knew her.
She is survived by a son; Eric Glosser of Newark, a daughter; Vickie Miller of Gillette, Wyoming a brother; Richard Cornell of Zanesville; five grandchildren; Mary Ann Cox, Michelle Sciance, Sara Foss, Travis Glosser and Trevor Glosser, three great-grandchildren; Morgan Sciance, Michael Sciance and Kierra Foss.
In addition to her parents she was preceded in death by: her husband; John Lee, a son Larry Newton, four brothers Harry, Bill, Gene and David Cornell and five sisters; Opal Hiles, Georgia West, Naomi Cornell, Lois Cornell, and Marie Maxwell.
In accordance with Mary's wishes a graveside service will be held on Friday April 23, 2010 at 10:30am at The Zanesville Memorial Park Cemetery with Pastor Dennis Baker. THE SNOUFFER FUNERAL HOME, 1150 West Military Road, Zanesville has the distinct honor of serving the Lee family.
To send a note of condolence please visit www.snoufferfuneralhome.com or call one of our caring staff members at 450-8000