McConnelsville Dam Scheduled to be Replaced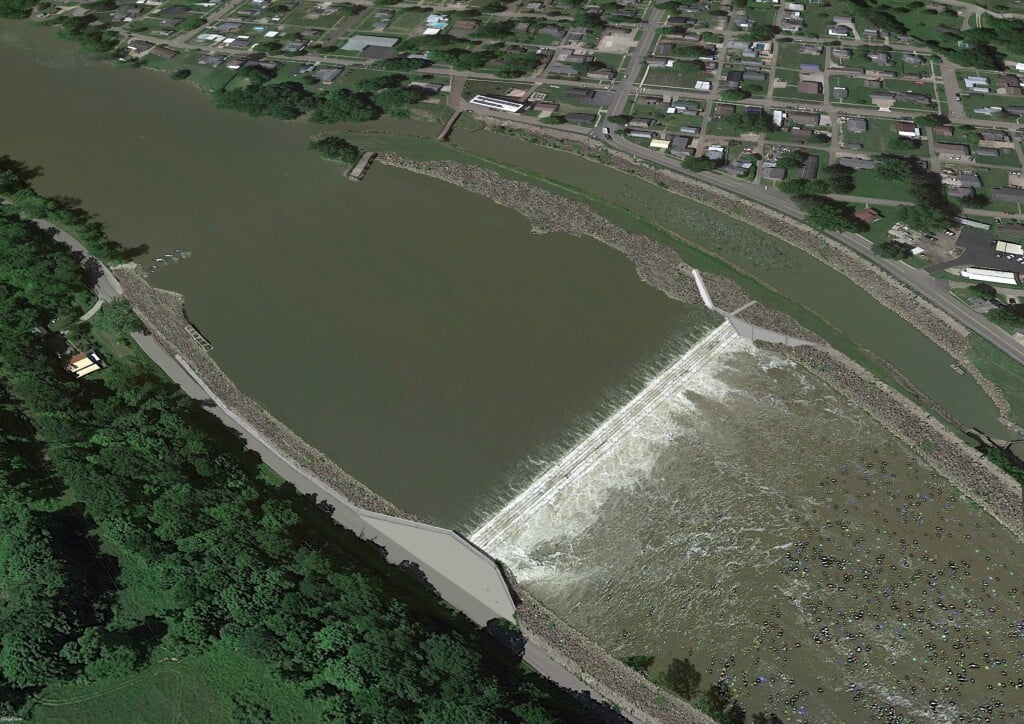 McCONNELSVILLE, Ohio – The McConnelsville Dam along the Muskingum River has taken many patches and repairs since its original construction. 
And after withstanding many seasons of flooding and drought, the existing structure has reached the end of its lifespan.
Brian Afek of Michael Baker International is being contracted by the Ohio Department of Natural Resources to be the McConnelsville Dam Project Manager. He discussed the history of the dam and steps that will be taken toward its replacement. 
"Multiple dams have been constructed here at this exact location. The first one was 1841," Afek said. "About 50 years later that dam was later replaced, so the 1890s. After a flood damaged that dam, the current dam you see now was built in the 1940s. Only portions of it. Later on in the 1950s this was expanded into what you see now. It's a cellular sheet pile structure. The cells are filled with gravel, sand and topped off with concrete."
The design of the new dam is expected to be completed in the spring of 2024 and the first phase will include getting access to the site, which will include building a new bridge over the canal at the end of Tenth Street.
"The construction is looking to start in 2024," Afek said. "The phases aren't completely ironed out at the moment right now. We're in 50 percent design, but it is going to be a multi phase approach where the contractor's likely going to be working from both abutments and in the river. The primary timeline for work is going to be from June to October. That's when the conditions of the river are the best. But we plan to have this construction completed within three seasons."
Afek revealed that the new dam will look different because it will have a step design incorporated into it to help reduce the speed of the water current flowing over it.