Mini Career Day at Mid-East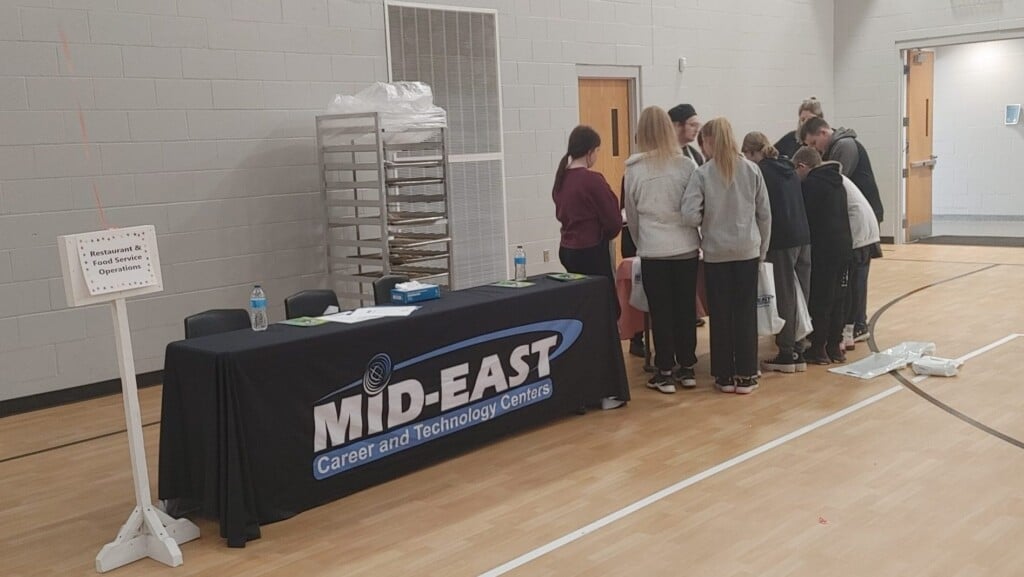 ZANESVILLE, Ohio – The Mid-East Career and Technology Center Zanesville campus hosted a mini career day for the sixth grade students of Frazeysburg Elementary School. The activities took place in their new Activity Center, which featured stations that showcased some of the programs the campus has to offer.
Mid-East Elementary Career Specialist Stacey Snider explained why career day was offered and how it benefits the elementary students.
"We've come to find out that students start thinking about careers earlier and earlier. We, by no means, expect them to make a decision and set it in stone, but give them an opportunity to start thinking about things early and making plans and just knowing what's out there, because we know that a lot of the jobs they're going to do are probably not even created yet," Snider said.
The mini career day function offered the sixth graders opportunities to experience what careers are available and gave them a brief chance to learn hands-on.
"We know there are lots of jobs available and actually the careers that we pick programs for, here at Mid-East, are based on job demand. So we know there are jobs, and jobs locally available for the programs we offer here at Mid-East," Snider said. "And we have a 95 percent positive post program placement rating, which means when students leave Mid-East when they graduate, they're either going to go into the workforce, into a really good field, into college, or into the military."
The event was the first opportunity the campus has had to invite visitors to their new Activity Center that was completed last Fall and can seat more than 1,200 people.
If you are looking for a career change or have a child who might be interested in a vocational career, you can visit Mid-East's Website to see the opportunities they have available.