MLK Scholarship Breakfast Held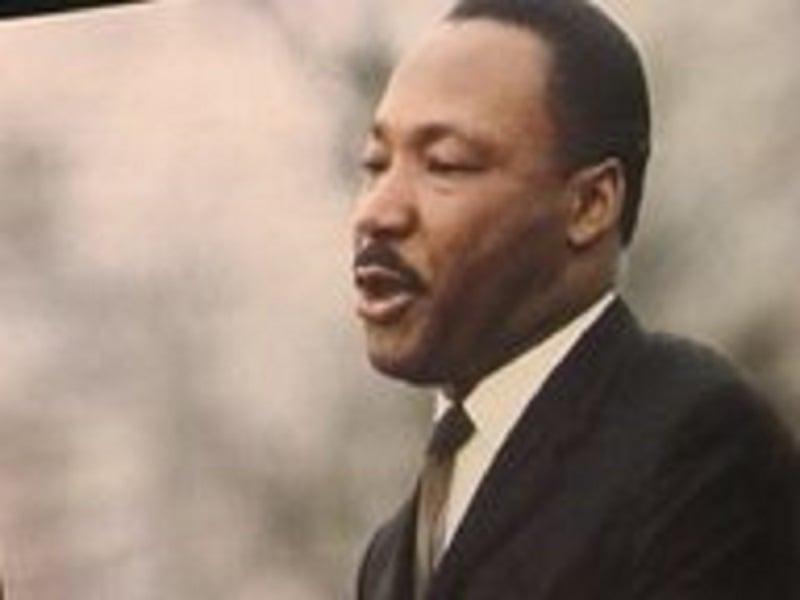 ZANESVILLE, Ohio-The 2021 annual Martin Luther King scholarship Breakfast was held virtually this morning.
The breakfast featured musical performances and speeches from community leaders and politicians such as congressman Troy Balderson and governor Mike Dewine. Board chairwoman Kathy Brantley kicked off the breakfast with praise for those raising the students.
"The Martin Luther King Scholarship Fund Committee is proud to present to you the 27th annual Martin Luther King prayer breakfast. Congratulations to all the teachers, counselors, and family members for doing an excellent job. It takes a village to raise a child, and the Martin Luther King scholarship fund is part of your village.", Brantley said in a recording.
26 local students received the scholarships based on their academic performance and community involvement. U.S. Congressman Troy Balderson spoke to the memory of Martin Luther King and how each of us can learn from the civil rights leader.
"While we can't be together this year as we normally are, it's great that we can gather in a virtual setting for a great cause. Dr. Martin Luther King set an example we all should strive to learn from. He once said, 'Life's most persistent and urgent question is: what are you doing to help others?'. This is a question I live by because a service to others is one of the most important things we can do in our lifetimes here on Earth.", Balderson told the recipients from a remote call.
Recipients were as follows:
| | | |
| --- | --- | --- |
| DaShawn | Adams | John Glenn High School |
| Kemery | Aichele | Maysville High School |
| Chiara | Black | Zanesville High School |
| Hannah | Clifford | John Glenn High School |
| Meya | Derwacter-Nutter | Zanesville High School |
| Noah | Fultz | Zanesville High School |
| Abigail | Hivnor | John Glenn High School |
| Baylee | Johnson | Tri-Valley High School |
| Kobe | King | Zanesville High School |
| Caroline | Lee | John Glenn High School |
| Allyanna | Mayle | Zanesville High School |
| Lydia | Mayle | Philo High School |
| Anne | Miller | Tri-Valley High School |
| Alexis | Morrison | Zanesville High School |
| Ari | Norris | Maysville High School |
| Kiersten | Norris | Zanesville High School |
| Isaac | Payton | Zanesville High School |
| Gino | Repuyan | Tri-Valley High School |
| Julia | Torres | Zanesville High School |
| Mateya | Townsend | John Glenn High School |
| Derek | Wallace | Zanesville High School |