MLK Scholarship Breakfast Still A Go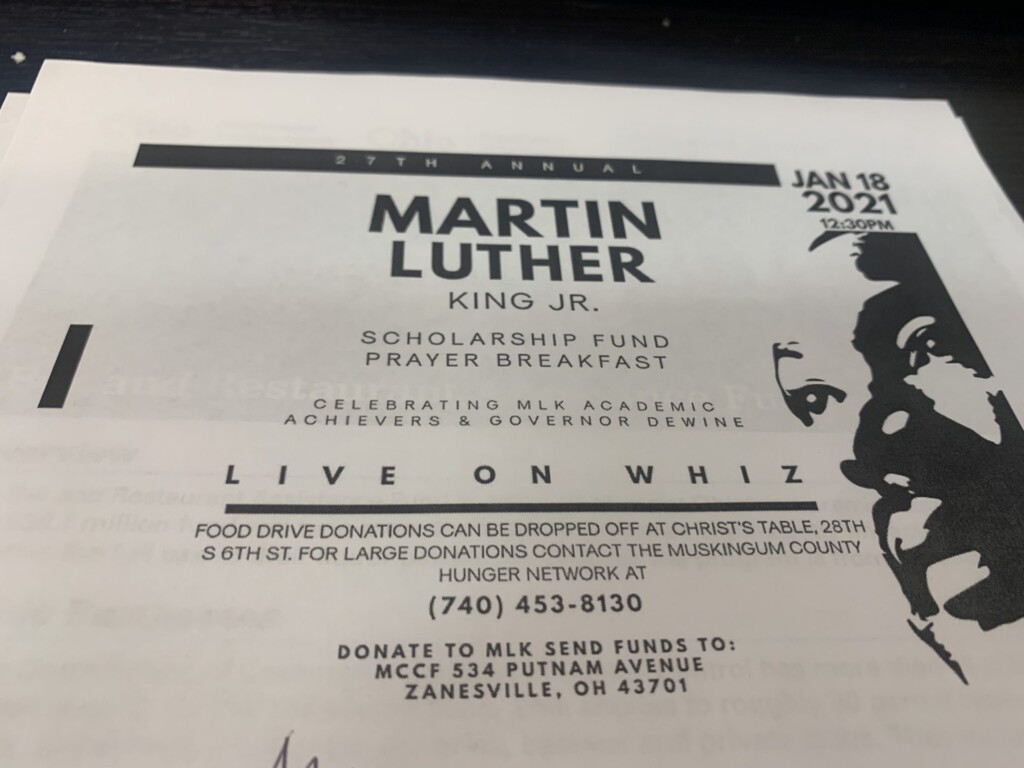 MUSKINGUM COUNTY, Ohio-The annual Martin Luther King Jr. scholarship breakfast is still being held this coming January.
With the COVID-19 pandemic still ongoing it will be different this year than in years prior. Scholarship fund chair Kathy Brantley tells us about the differences in the breakfast ceremony.
"The committee is completely honored to have the 27th annual prayer breakfast air on WHIZ and in partnership with the Muskingum County Community foundation we will honor 21 seniors and five college students. The college students are coming from our local college and universities, Zane State, Ohio university of Zanesville and Muskingum University. Our students are from our public schools.", Brantley said of the students.
A canned food drive for Christ's Table is also planned by the committee. Donations will be made in Dr. King's name. The breakfast and ceremony are being held to help motivate students to reach their potential.
"This is our 27th year and it's extremely important to recognize academic achievement. Education is the key to making our town and our state as wonderful and as productive as possible. That is our reason for focusing and making Ohio strong by continuing to encourage our students.", Brantley is proud of the work she and the rest of the committee have done.
The breakfast and the end of the food drive will take place on Monday, January 18th. The breakfast will be broadcast on WHIZ at 12:30pm.