Motorcycle accident on I-70 East near Norwich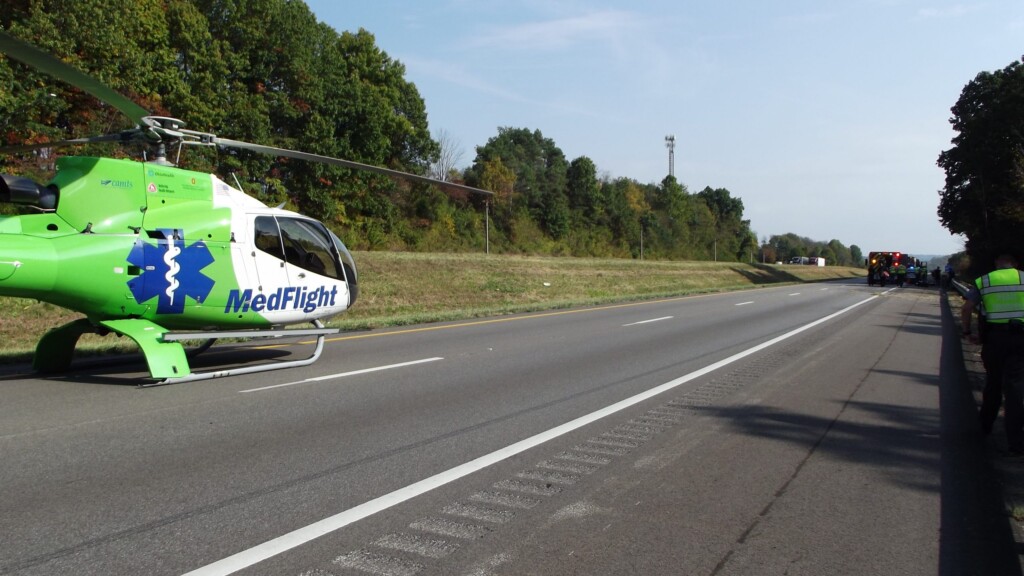 MUSKINGUM COUNTY, Ohio–The Ohio State Highway Patrol is investigating a serious accident involving two motorcycles that closed Interstate 70 East for about an hour Thursday.
It happened shortly after 11:00 a.m. between the Airport Road and Norwich Exits.
Sgt. Jeff Jirles with the Zanesville Post of the O.S.H.P. said 28-year-old Trevor Cole of Hebron was riding his motorcycle eastbound on I-70 when he collided with another motorcycle in front of him.
Sgt. Jirles said Cole's motorcycle went off the right side of the roadway and struck a guardrail.
Authorities said Cole was seriously injured and was flown from the scene by MedFlight to Grant Hospital in Columbus.
The accident remains under investigation.