Muskies Tame Panthers In Girls Basketball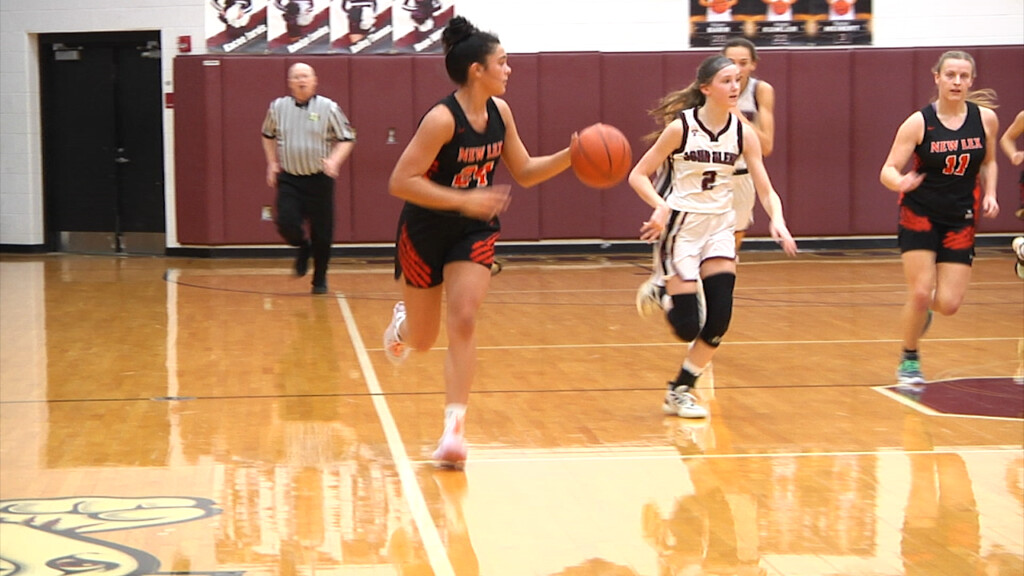 NEW CONCORD, OH- Both the John Glenn Muskies and New Lexington Panthers found their groove on offense after a quiet first quarter.
The Muskies led after the first frame and looked to build onto their lead, but New Lexington had other plans.
Aubri Spicer, Emma Abrams, and Kim Kellogg all made key baskets to help spark a run for the Panthers. They controlled the momentum early in the second quarter and tied the game up.
But John Glenn would go on a run of their own. Mya Oliver knocked down a momentum-swinging shot from beyond the arc to take the wind out of the New Lexington sails. Angela Kumler stopped two shots on defense while setting up her teammates for baskets.
The John Glenn Muskies took over in the second half and would go on to defeat New Lexington 44-20.