Muskingum County Dog Warden Pup Cup 5k and Pooch Walk July 20th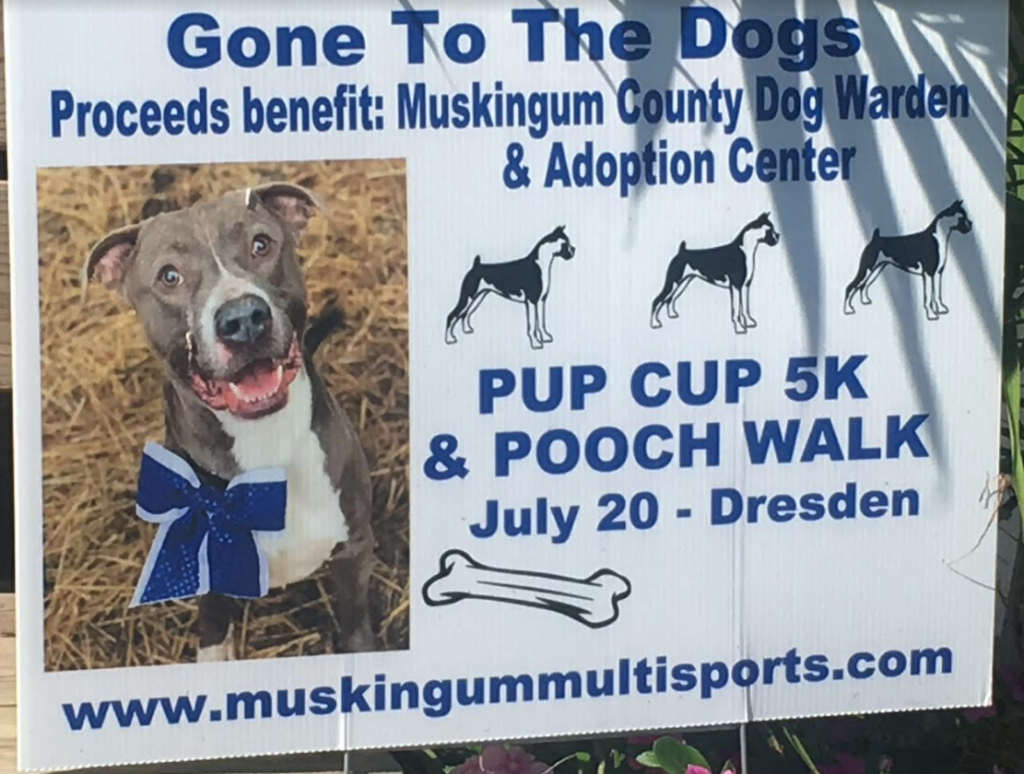 DRESDEN, Ohio – The Muskingum County Dog Warden is holding their fourth annual Pup Cup 5K run, as well as a pooch walk next Saturday July 20th.
The Pup Cup 5K run is for people only, but the pooch walk will be an untimed mile and a half walk with your furry friend. The race will take place in Dresden, and all money raised will go to the Muskingum County Dog Warden. Dog Warden volunteer, Julie Bay said this is a great event for the community and the dogs.
"So the race will be in Dresden next Saturday. We are having the 5K run which is for people only at 8:00 am. Following that at 8:45 will be the Pooch Walk, which basically, people from the community to come and bring their own dogs and we have a big turn out with that every year, with people just walking the scenic streets of Dresden with their dogs. Everybody comes together and raises money for the dogs here at our facility," Bay said.
Another volunteer at the Muskingum County Dog Warden, Laurie Smith said the money raised goes to taking care of the dogs, as well as their medical health.
"Well, it is important to help these dogs find a forever home because they spend so much time here it stresses them out. It is just a great way to raise money for our medical funds and to help these dogs get the care that they desperately need," Smith added.
Both Bay and Smith said the community's support means a lot, and if you're looking for a pet, the Dog Warden is a great place to go.