Muskingum County Fair Art Hall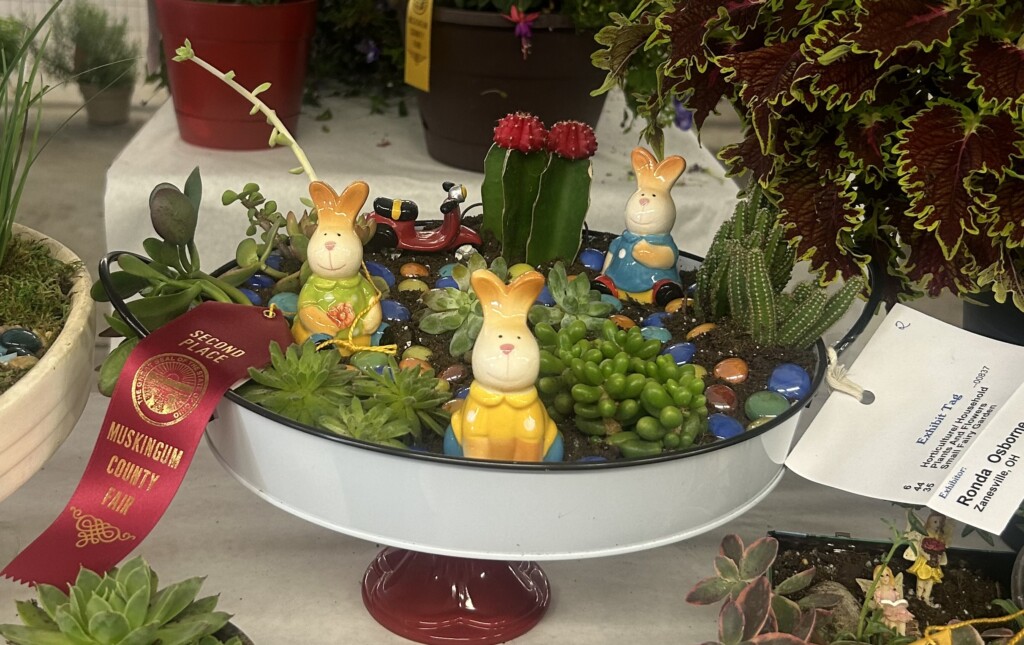 ZANESVILLE, OH- The Art Hall at the Muskingum County Blue Ribbon Fair is a highlight each year.
The Art Hall had hundreds of entries at the fair. New to the Art Hall this year was a new art display put on by the Arts Council. 
"Some of our bigger categories are the baked good, we had over 45 entries in the chocolate chip cookie contest, we've had eggs, where people display a half dozen eggs and we've had 80 of those entries this year, some of the Garden vegetables didn't do too good this year, others did, and we had our largest Zucchini contest, people entered corn, hay, so there's field crops as well," said Gail Deitrick, Muskingum County Fair Board President.
Judges are hired to come in for the day and judge all of the categories. Deitrick said she enjoys the baked good category the most and even gets to try some. 
"This is actually how the fair started, with farmers bringing their wares and their goods that they would hand make or produce on their farm, and this is actually how the fair started," said Deitrick. 
If you are interested in submitting an item into one of the many categories for next year's fair be sure to visit the Muskingum County Blue Ribbon Fairs website.