Muskingum River Locks and Dams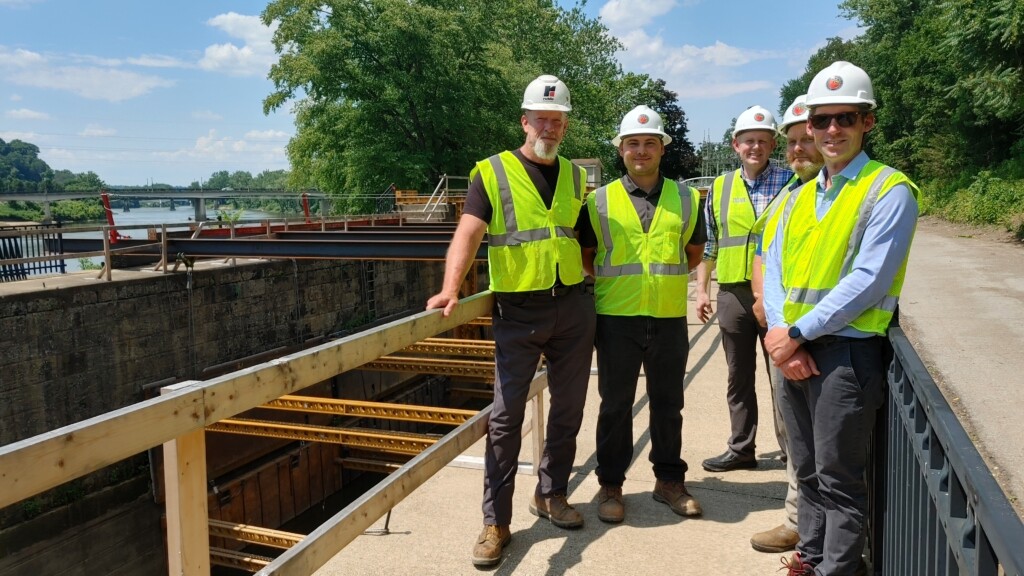 ZANESVILLE, Ohio – A series of eleven low-head dams with accompanying locks were constructed by the State of Ohio between 1836 and 1841 as part of the Muskingum River Improvement System.
The lock and dam system is now operated by the Ohio Department of Natural Resources and upkeep is now contracted out under their oversight.
ODNR Division of Engineering's James Hilovsky explained the difference between incremental improvements to structures and comprehensive rehabilitations.
"Maintenance is the efforts that go into incremental improvements in maintaining the structure in its current form, where it can operate for a longer term. The rehabilitations and some of those efforts are ongoing here are so that we can address larger issues that require more substantial improvements," Hilovsky said.
Zanesville Lock, number 10 is one of this year's projects in which they ran into structural problems from water seeping under one of its walls.
"Starting with this project, we knew we were going to be facing some issues with the lock wall, based on some past assessments," Hilovsky said. "So over the past year, since late last year, we had installed coffer dams to de-water the structure and complete those investigations with our engineer. And we've found that there's some issues with the bottom of the lock wall and floor that was causing some instabilities. So we had to pivot and address that by installing a bracing system within the lock wall so that we could safely work within the structure."
Hilovsky said the unexpected repairs and safety precautions will delay the reopening of the lock until the beginning of the next boating season.
Similar projects are taking place on other locks and dams in the valley which include Beverly, lock number 4 and Rokeby, lock number 8.