MVL Game of the Week: New Lexington vs. John Glenn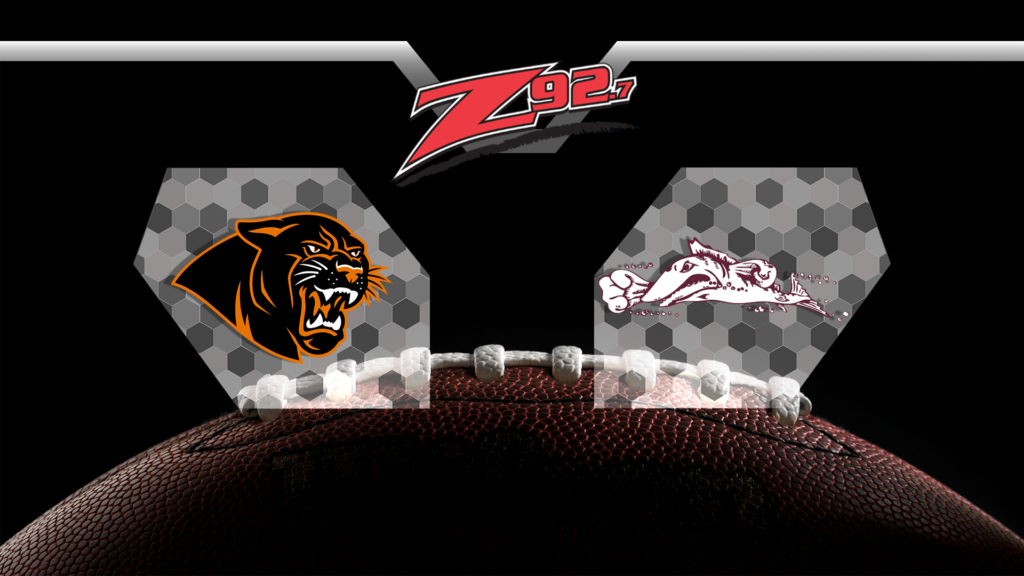 NEW CONCORD, Ohio – There is a lot on the line Friday night in the week nine Muskingum Valley League Game of the Week.
The John Glenn Little Muskies will welcome in New Lexington. John Glenn controls their own destiny for the playoffs in region 15. And if they win out, they are guaranteed to win at least a share of the MVL title for the first time since 1980. That's despite getting off to a 1-2 start.
Fifth year head coach Matt Edwards on the potential of John Glenn making history this year.
"It's really difficult to wrap your head around. I'm about to turn 40. So since I've been alive they have not won an MVL title here. There's been a lot of great football teams to come through these hallways in the last 40 years. But you talk to some of the people around the community it seems that every time John Glenn had a great team Sheridan had a powerhouse. Or Tri-Valley was a powerhouse. So the stars never aligned," said Edwards.
There's a lot at stake for New Lex as well. The Panthers are 5-3 and sitting in 14th place in region 15. But ending the season with John Glenn and Philo, there is an opportunity for a lot of points.
First year head coach Kevin Board says they'll have their hands full with John Glenn.
"They don't seem to have a deep play book. It's more like here's what we are, try to stop it. They have a great line up front. They have great skill kids. They're a very good football team. We have to be a team that can force a turnover and get an extra possession," said Board.
If you can't make it to the game Friday you can listen on Z92 Radio. David Kinder and Greg Mitts will have the call from McConagha Stadium at 7 p.m.
Other area Friday night games:
(1-7) West Muskingum vs. (5-3) Tri-Valley
(3-5) Logan vs. (4-4) Maysville
(1-7) Morgan vs. (5-3) Philo
(3-5) Crooksville vs. (6-2) Sheridan
(6-2) Zanesville vs. (8-0) New Philadelphia
(3-3) Rosecrans vs. (2-4) St. Mary Central Catholic
(3-5) Meadowbrook vs. (1-7) Coshocton
(4-4) River View vs. (5-3) Cambridge
(8-0) Ridgewood vs. (0-8) Claymont
(8-0) Licking Valley vs. (8-0) Granville