Nestle Purina helps Z.P.D get a new K-9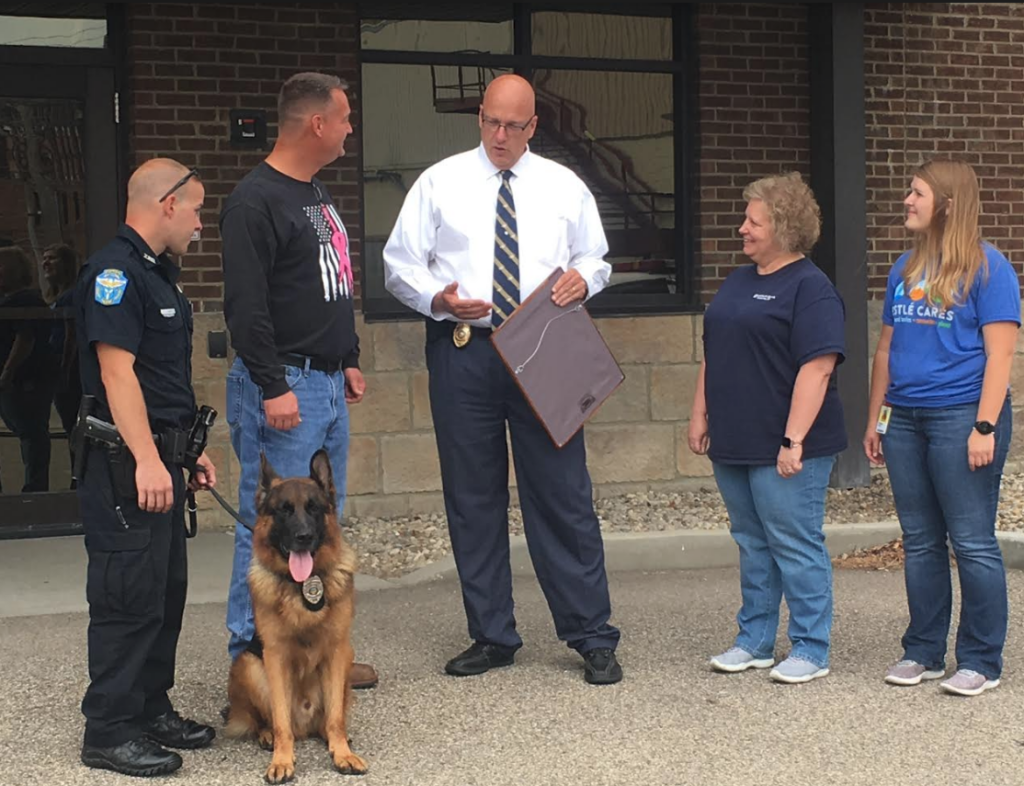 ZANESVILLE, Ohio – After a generous donation from Nestle Purina, The Zanesville Police Department recently added added a third police dog to their K-9 unit.
Meet Danforth, Dan-O for short. He is a 2-year-old German Shepherd Dog that Zanesville Police Chief Tony Coury said is a great addition to the department. The Z.P.D now has a K-9 unit for each shift.
"Purina came to us and said they have a nice donation. They made a $10,000 donation to us and there was other contributors but today we are honoring Purina for their large contribution to us. We've needed that third dog and we've finally gotten him on and it is nice to have a dog on all three shifts but we really appreciate what Purina has done," said Coury.
Chief Coury said they named the dog Danforth, after the founder of Ralston Purina, William H. Danforth. The money came from the Danforth Scholarship Grant, and Coury believes it is a good way to honor the generous donation. Nestle Purina Zanesville Factory Manager, Richard Driggs credits Purina accountant Ronda Reed with pursuing the idea to get the dog. Driggs said it was a long process, but one that is great for the community.
"I'm kind of blown away that they named him Danforth and we didn't know that until today. That was really nice. It makes me really proud and privileged to work for a company that can share in the community like that and to know that we have an officer that can not only help in protecting other officers and fighting crime, it can help at community events and with children and teaching in schools and that kind of thing is really an honor, so it is cool," said Driggs.
Coury said Danforth has already shown his worth and his abilities to the department.