Night Club Donates $2,700 Check to American Cancer Society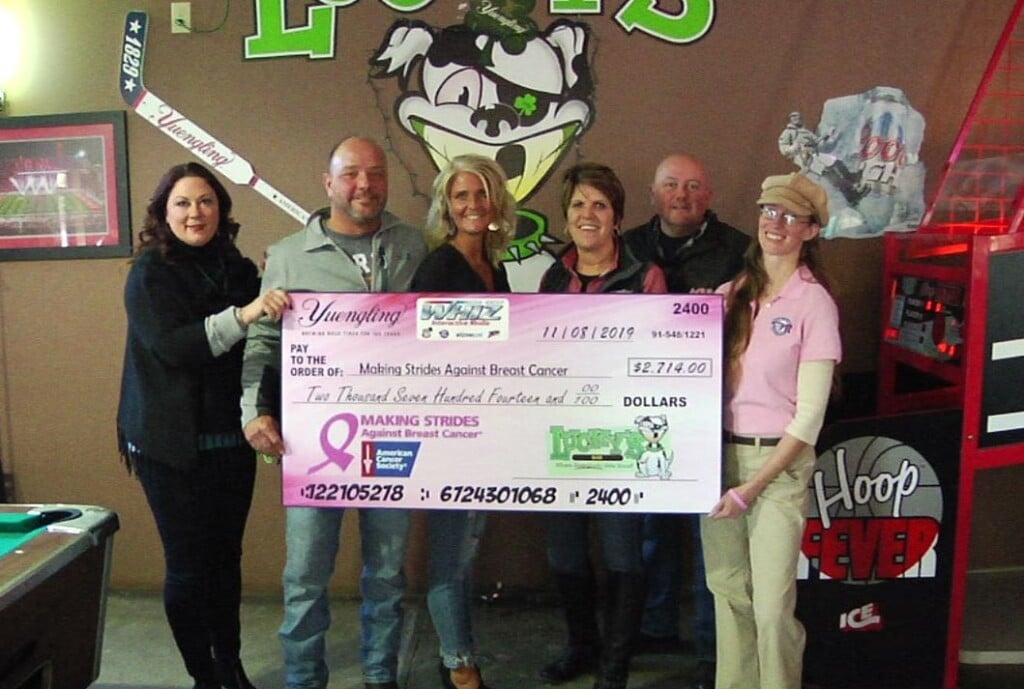 SOUTH ZANESVILLE, Ohio — The American Cancer Society is set to receive a donation from Lucky's in South Zanesville. The pub, at W. Main St. & State Route 555, donated $1 from each pint of Yuengling sold in October.
"This is our sixth year doing it and this was by far the best, which we are very excited about. So, we do a campaign throughout the entire month of October and then we hold one night, a special night out, people come out, do something different. Yuengling, Matesich, and then WHIZ Radio was of course here. Lots of opportunities for fun, to win prizes and then of course to contribute to win the cause to fight breast cancer," says Cara Dodson, Co-Owner of Lucky's.
Matesich Distributing, Yuengling & WHIZ Media Group teamed up for the donation.
"Yeah, we've been collaborating with Lucky's, with folks down here and I think it's a great community involvement project we've got going because there have been so many lives touched by cancer," says Kelly Dyar, of Matesich Distributing.
"I'm open to see us team up together more in the community and surrounding areas to continue the growth of our brand and the awareness of cancer, and any other awareness that we can be a part of is definitely worth it," says Garrett Oliver, of Yuengling Brewery.