Noble Co. Men Charged After Traffic Stop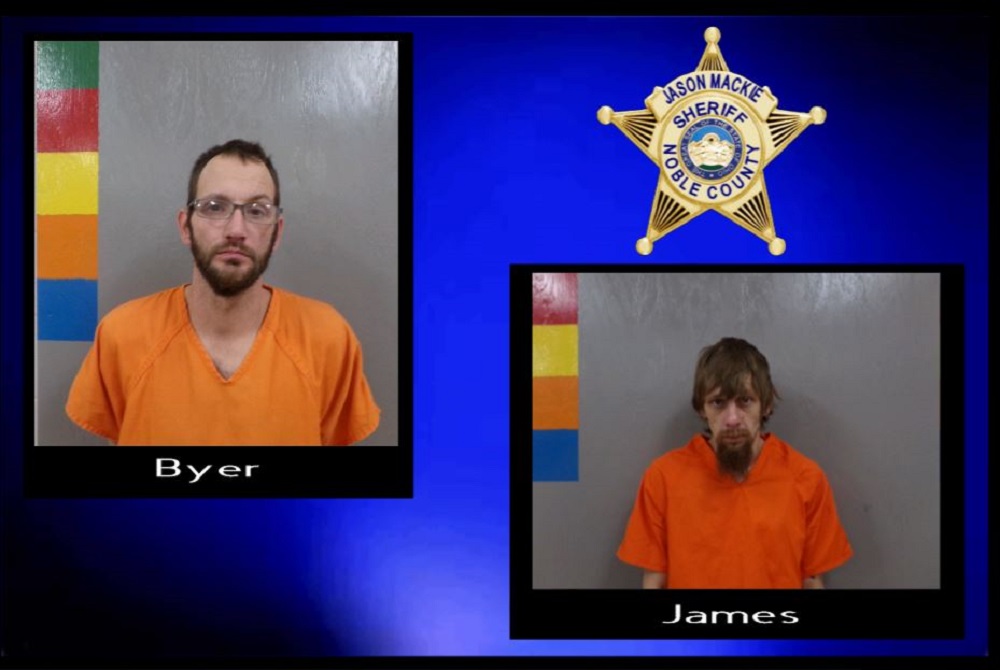 Two Noble County men are expected to appear in court Monday afternoon before Noble County Court Judge Jennifer Arnold.
36-year-old Kenneth Byer and 28-year-old Derek James both of Caldwell were charged following a traffic stop on January 20 at State Route 78 and County Road 56.
The Noble County Sheriff said during the stop for a moving violation the deputy conducted a probable cause search and found evidence of narcotics, drug paraphernalia and firearms.
Byer, the driver of the vehicle is facing charges of complicity in the commission of an offense and permitting drug abuse.
James admitted he owned the drugs. He's charged with trafficking in marijuana, aggravated possession of drugs, improper handling of a firearm in a motor vehicle and possessing criminal tools. Bond has been set for Byer at $25,000. Bond for James is $100,000.