Non-Teaching Workers on Strike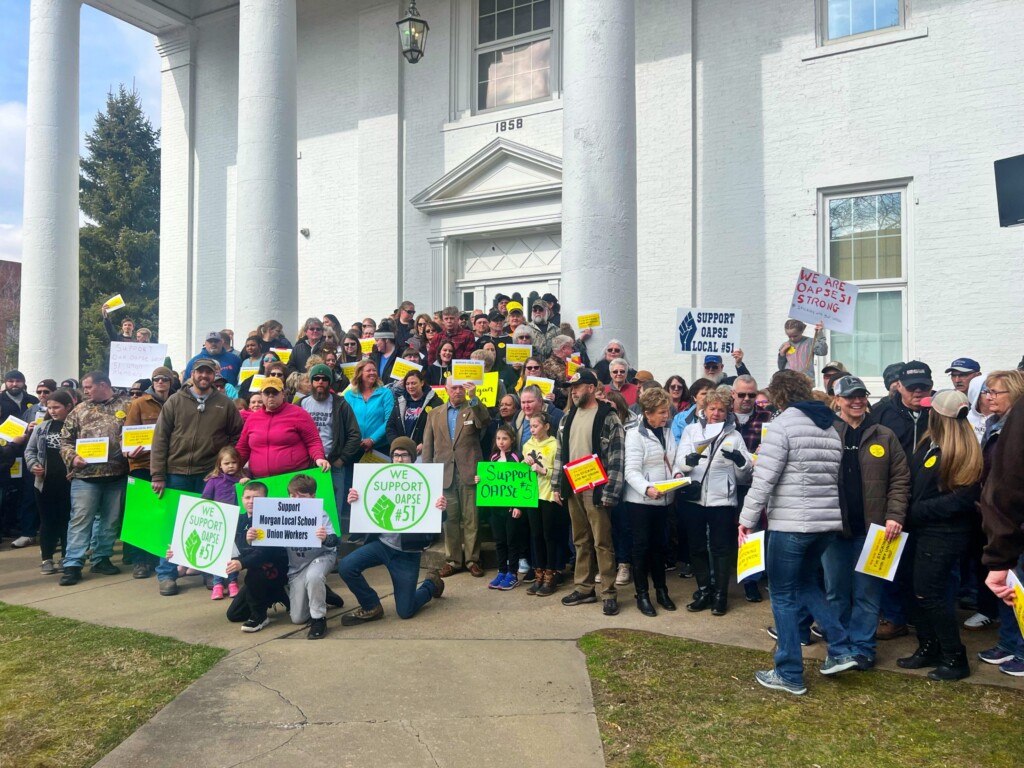 The Morgan Local Schools announced Tuesday night that a meeting to come to an agreement over wages for non-teaching staff failed.
The district said they met with Local 51 of the Ohio Association of Public School Employees with an offer of 5 percent-4 percent and 4 percent pay increase over three years with full retroactive pay on contract wages from the past year. The district said the OAPSE union walked away from the table.
Local 51 said in a statement last week that they wanted wage increases of 6 percent over the first year of the contract and 5 percent the next two years.
As a result of the strike students will be remote learning for the next three days.
Local 51 represents bus drivers, classroom and health aides, mechanics, maintenance workers, food service employees and secretaries.