Fink's Full Court Press 3-1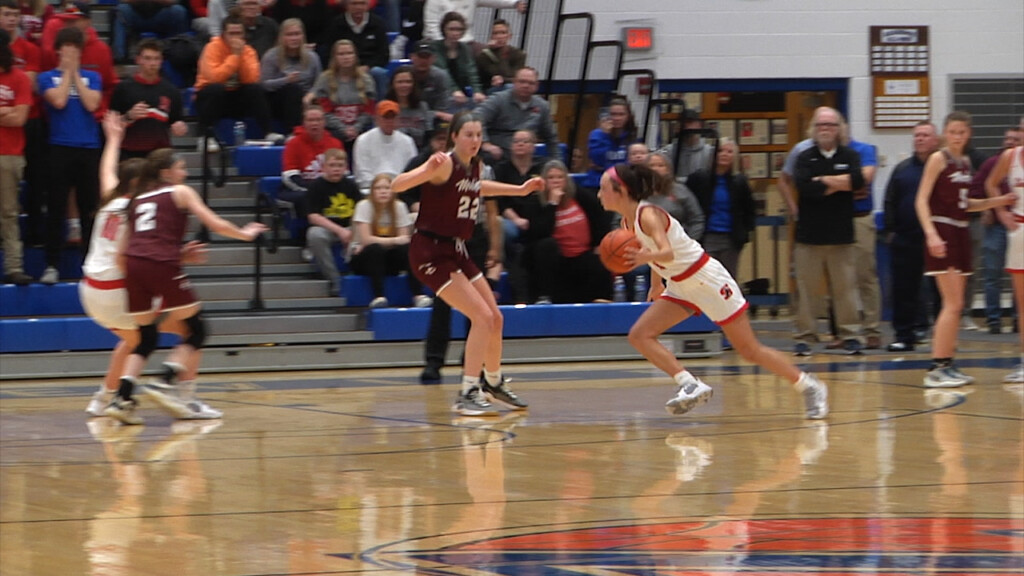 Game 1: Sheridan vs. John Glenn
ZANESVILLE, OH- Our first game took us to Winland Gymnasium at Zanesville as the John Glenn Muskies looked to continue to "Change The Narrative". But first, they were set for a huge matchup with Sheridan.
Fast forward to the fourth quarter. Sheridan held a three point lead but the Muskies would cut into it as Mya Oliver gets the up and under layup to go.
This one went back and forth for the rest of the game. John Glenn stayed in this one as multiple players chipped in key baskets while the Generals went to Faith Stinson and she took care of the scoring on offense.
This one was tied at 40-40 when Sheridan would draw a foul with 1.1 seconds remaining in the game and Faith Stinson was on the free throw line with an opportunity to win the game.
Stinson would knock down the clutch shot and the Muskies had one last chance to win but their efforts fall just short as Sheridan escapes with a big 41-40 win over John Glenn.
Game 2: West Muskingum vs Tuscarawas Valley
COSHOCTON, OH- you could feel the intensity in the air as soon as you walked into Coshocton High School. It truly felt that the crowd was a nice 50-50 split for this win or go home battle.
The Tuscarawas Valley Trojans threw the first punch in this one as Logan Stotzer found himself in his bag as he knocked down two 3s and went for 10 straight points to give his team the lead in the opening minutes.
But the Tornadoes of West Muskingum would fit to keep this one close as Noah Ray was seemingly always knocking down a tough bucket whenever they needed a quick answer,
But not only was Stotzer going off in the first half his teammate Silas Miller got himself going too scoring 9 points in the second quarter. The two of them would combine for 23 points in the first half and that would edge them ahead in this one as they defeated West Muskingum 76-65.