Paul D. Stall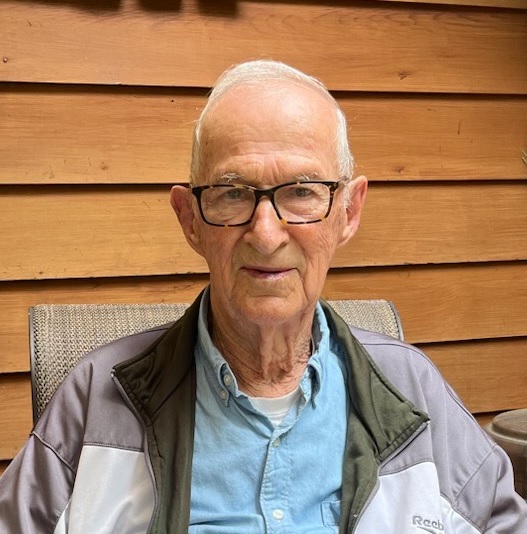 Paul D. Stall, 93 of Blue Rock, passed away peacefully on April 10, 2023 at Genesis Hospital surrounded by his loving family.
Paul was born on May 15, 1929 in Blue Rock, Ohio.  He is the son of Wilma and William Ernest "Joe" Stall.  He retired after 33 years working for Ohio Ferro Alloy in Philo.  He served his country in the US Army during the Korean War.  He was a loving husband, father, grandfather, and great grandfather.
Paul is survived by his children, Steven (Carol) Stall and Linda (Matt) Mautz; his grandchildren, Brody (Melissa) Mautz, Justin (Britney) Mautz, Eric (Susan) Stall, Melissa Riffle, Amanda (Ben Dunn) Queen, Kyle Stall, Kelsey (Jake Madden) Stall, and James Stall; his great grandchildren; his sister, Vonda Lee Spring; and his sister in law, Sue (James) Hamilton; daughters in law, Judy Hunger and Leslie Stall.
In addition to his parents, Paul is preceded in death by his wife, Jean M. Stall who passed away May 7, 2005; his three sons, David Stall who passed away in 2005 and Charles Stall who passed away in 2010; Daniel Stall who passed away in 2021; his siblings, Russell Stall, Gene Stall, and Lovera Huff.
Please make memorial contributions to the Gaysport United Methodist Church, PO Box 7, Blue Rock, Ohio 43720.
Visitations will be 4 to 7 pm on Thursday, April 13, 2023 at the Farus Funeral Home of Duncan Falls.  Funeral services will be 11 am Friday with Pastor Lisa Jenkins officiating. He will be laid to rest beside his wife in the Duncan Falls Cemetery.  Full military honors will be provided by George Selsam Post # 1058 and the US Army Color Guard.