Pet of the Week: Black Friday Edition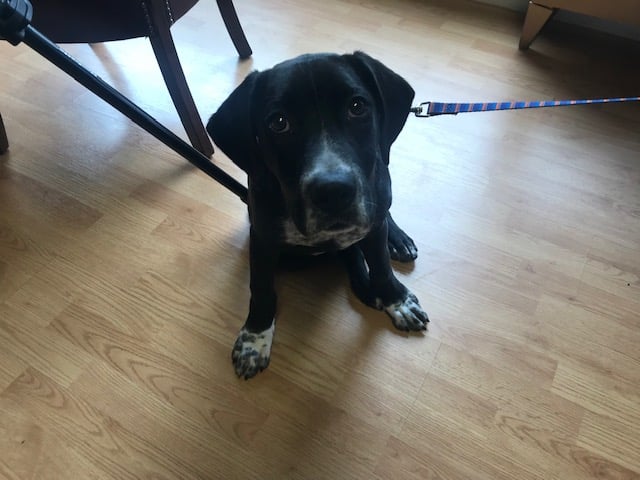 ZANESVILLE, Ohio – The Animal Shelter Society wants the community to know that they have a Black Friday discount going on.
This pet of the week is about 5 months old and is mixed with lab and a little bit of boxer. His name is Pluto and he is happy, healthy and looking for a new home.
Jody Murray, Executive Director of The Animal Shelter Society said, "Just a great little puppy and good personality. For a puppy he really has a good attention span, will pay attention to you and listen and he's learning some tricks."
Pluto is $65 and that includes all of his vaccinations. Murray said he will make a great family dog and you can come check him out on Friday at the shelter. He wants to stress to anyone that is interested in adopting an animal, that it is a long term commitment. He said it's important to realize these animals were strays or are young, so be patient and commit to working with them.
On Friday from 9 a.m. to 1 p.m. Center Sanctum will be hosting a gift card event and 25% of the proceeds will go towards the Animal Shelter Society. Carolee Ellis, Co-Owner of Center Sanctum, is excited to host this event for the first time and help out the shelter.
"The shelter is a great cause to help the animals. I personally own a shelter dog and I was so glad to be able to help them out this time of year," Ellis said.
For more information about the shelter's Black Friday sale, you can visit their website.