Philip L Dinan (September 7, 1936 – February 1, 2011)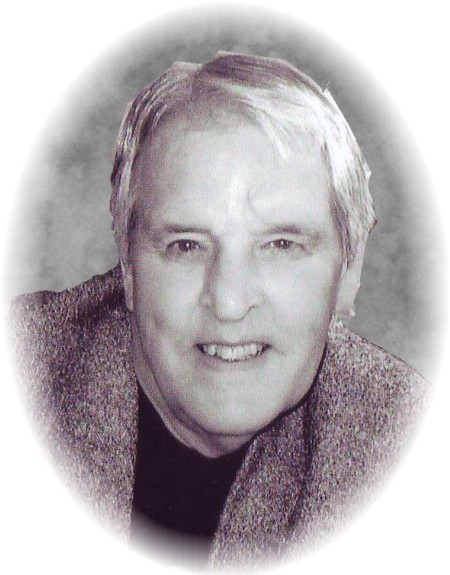 HILLIS & HARDWICK FUNERAL HOME OBIT:
Philip L Dinan, 74 of Nashport, passed away peacefully at 10:07 PM Tuesday, February 1, 2011 at Genesis Morrison House Hospice. He was born Monday, September 7, 1936 in Zanesville, the son of John Louis Dinan and Mary Lucille(Kelly) Dinan.
Phillip attended Westview and St. Thomas Grade Schools; he graduated from Bishop Rosecrans High School and The Ohio State University. He was a member of St. Thomas Aquinas Church and was in the United States Army Corp of Engineers and Army Reserves for 17 years. Phillip was a past member of the Zanesville District Golf Assoc. for 25 years, a member of the Knights of Columbus, the Y-City Barbershop Chorus, and had coached the St. Thomas 7th Grade Basketball Team for 8 years. He retired from Armco Steel following 31 years of service, as an Industrial Engineer. Phillip was an avid follower of Bishop Rosecrans sports and The Ohio State Buckeyes. He loved watching his grandchildren play sports and his son coach football. He also loved writing poetry.
In addition to his wife: Linda (Davis) Dinan of the home Phillip is survived by one daughter: Sarah (Bill) Sims of Zanesville; one son: Douglas (Charlotte) Dinan of Ft Wayne, IN; four grandchildren: Andrea Sims of Zanesville, Danielle, Cody and Cade Dinan all of Ft Wayne; six brothers: Terry (Melanie) Dinan of West Chester, Donald (Theresa) Dinan of Columbus, Russell (Cheryl) Dinan of Fairfield, Patrick Dinan of Akron, Mark (Janet) Dinan of Zanesville and Bill (Sandra) Dinan of Worthington; six sisters: Judy Aitken of Silver Springs, MD, Molly Davis of Zanesville, Martha (Bob) Snider of Columbus, Nancy (Joe) Peters of Indianapolis, IN, Joyce (John) Tanoury of Columbus and Lynda (John) Wagner of Zanesville; cousins: Sherry, John, Pete and Mike Dinan, Christine Merry, Cathy Mallett, Jan Bowers, Joan Hill, Gary Dittoe, Amy Konopasek, Christine Kelly Castle, Steve Kelly and Aunt Elaine Dittoe; numerous nieces and nephews; one brother and sister-in-law: Steve and Martha Davis of Chanderlville.
In addition to his parents, he was preceded in death by a special aunt: Catherine Dinan; a cousin: David Dinan; a brother-in-law: William "Bill" Aitken and his in laws: Chalmer "Bud" Davis and Mary Elizabeth Davis.
Visitation will be 2:00 to 4:00 and 6:00 to 8:00PM, Tuesday, February 8, 2011 at The Hillis & Hardwick Funeral Home, 935 Forest Avenue where a Christian Vigil will be held at 3:30 PM. Mass of Christian Burial will be celebrated 10:00 AM Wednesday at St. Thomas Aquinas Catholic Church with Fr. Jordon Turano as celebrant. Burial will follow in Mattingly Settlement. In lieu of flowers memorial contributions may be made to St. Thomas Aquinas Catholic Church, Genesis or Palliative Care or Bishop Rosecrans High School. To sign the online register book or to send a personal condolence note please visit www.HillisHardwickFH.com