Power Kleen Gives New Sheen to City Hall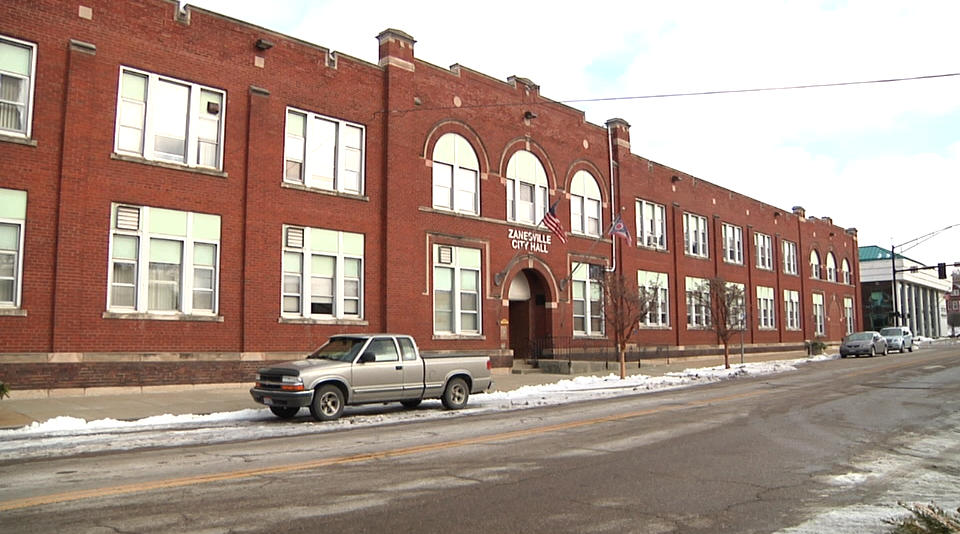 ZANESVILLE, Ohio- Professional cleaning company Power Kleen took to city hall to clean the outside of the building.
Owner Benjamin Baker says that the contract was made months in advance. He spoke to the process of washing the building on March 27th.
"We are cleaning Zanesville City Hall, we are cleaning it and bringing the white limestone and sandstone back to its original coloration… So we're gonna wet things down then we're gonna soap it. We'll apply the algicide and cleaning solution to the exterior of the building and the chemical reaction takes between 20 and 30 minutes depending on how heavily soiled it is."
Power Kleen is washing the building independently of the charity cleaning it has been doing for the city.
"So Kidsville was part of our charity thing that we're doing, so we're doing a lot of parks and possibly other things, we're taking suggestions. This was actually, they asked us to do this quite a few months ago, so we placed our interest in here with them when they contacted us. Turns out here we are doing it."
The beautification process should be done bu March 30th.