Ribbon Cutting Ceremony for Fabulous Styles and Cuts at Colony Square Mall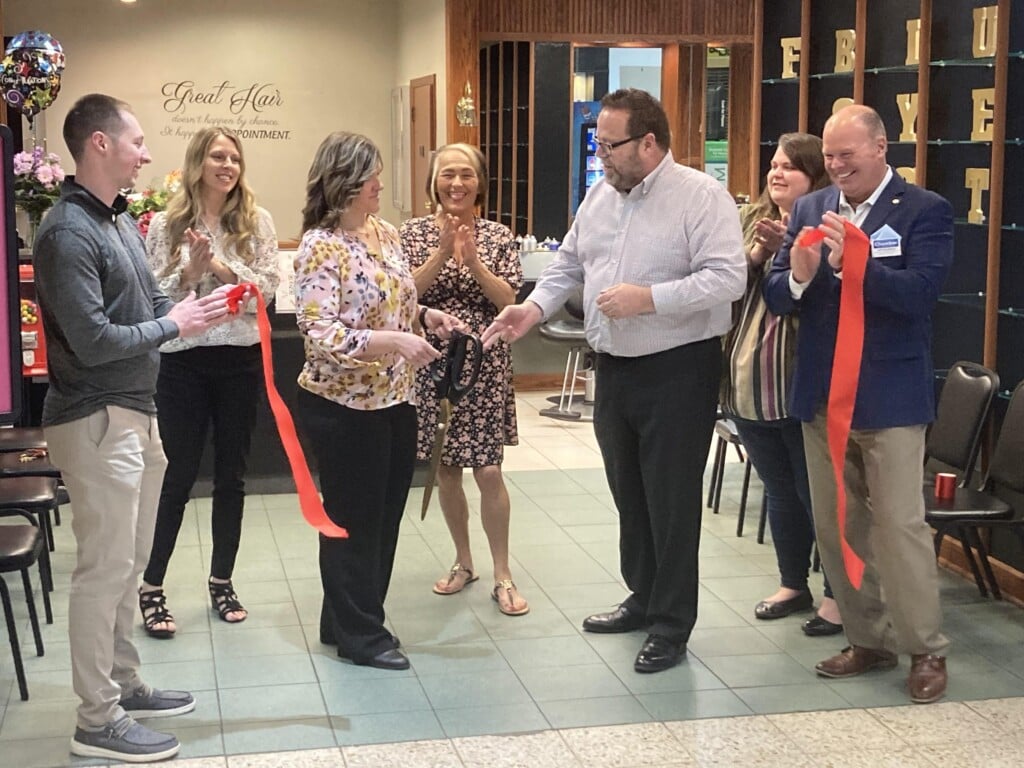 ZANESVILLE, OH- Now is the perfect time to update your look for the spring season.
A new hair salon "Fabulous Styles and Cuts" opened their doors today at the Colony Square Mall. The business was originally located on maple avenue. General Manager at Colony Square Mall Jessica Brailer said that the mall is excited to help grow the company at their facility.
"We're so excited to work with Fabulous Styles and Cuts, this is a great opportunity to offer to our customers here at Colony Square Mall. They are brining a great team of experience stylist's who are offering large number of services including full-service hair and some additional body care and waxing services. Anything extra like this we can offer to our customers is just a bonus and is a positive to the entire mall and our community as a whole."
Manager at Fabulous Styles and Cuts Stephanie Sharrer said that for those looking to freshen up their look the business offers many days and times for their customers convenience.
"We take walk-ins, we take appointments, we do mall hours, we do extended hours after mall hours as well. "We have a Facebook page, Fabulous Thousand Cuts."
The hair salon is located near the food court at the Colony Square Mall.