Robert E. "Bob" Grandstaff (October 7, 1949 – August 29, 2011)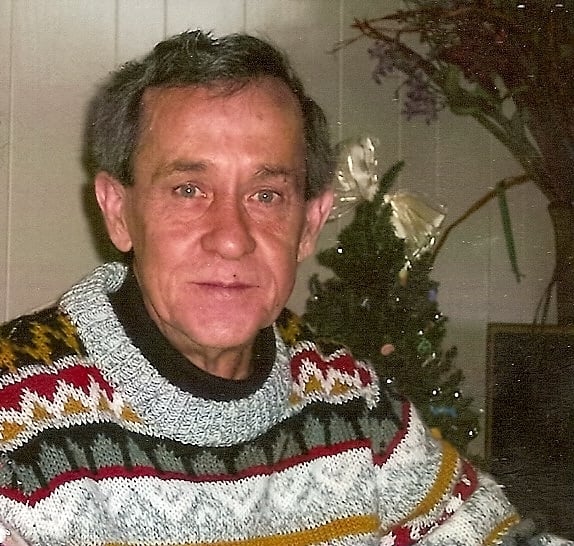 Robert E. "Bob" Grandstaff Jr. age 61 of Zanesville went to be with his Lord and Savior on August 29, 2011 at Good Samaritan Hospital. He was born in Zanesville, the son of the late Robert Grandstaff Sr. and Mary Ellen Elson Grandstaff. He worked at Gould Battery and Longaberger, was a member of St. John's Lutheran Church,and served our country and protected our freedom in the United States Navy. Bob enjoyed playing his guitar, fishing, his mustang car, remodeling and construction of homes. He was an avid Ohio State fan and collector of Ohio State Memorabilia.
He is survived by his wife Sara Flick-Grandstaff; three daughters Brenda Jo (Edward) Jenkins, Michelle Marie (Tracy) Fritter and Laurie Ann (Craig) Smith all of Zanesville; one brother Ronald "Butch" (Margie) Grandstaff of Zanesville; two sisters Deloris "Dee" Huhn and Donna (Robert) McFee of Zanesville; 5 grandchildren Wesley, Ashley, Dawn, Ali and Lathan; three great grandchildren Zailor, Kyrie and Mailee; mother-in-law Carol Flick of Galion, OH; sister and brother – law Dr. John and Jill Ginder of Plymouth, MI and several nieces and nephews Rodney, Randy and Donna Huhn; Rick, Rob and Brookdeeann McFee; Doug, Jessica Grandstaff; Jared and Jordan Ginder.
In addition to his parents he was preceded in death by brother-in-law Ray Huhn.
Calling hours will be held on Thursday September 1, 2011 from 2-4 and 6-8 at THE SNOUFFER FUNERAL HOME 1150 W. MILITARY RD. ZANESVILLE. Funeral services will be held at 1pm on Friday September 2, 2011 at the St. John's Lutheran Church Market and 7th Zanesville with Rev. Mark Combs officiating. Burial will follow in Woodlawn Cemetery with full military graveside rites by Gorge Selsam VFW Post 1058 Zanesville. Memorial contributions may be made to the Disabled American Veterans 428 Moxahala Ave Zanesville, OH 43701.
To sign an online guest register go to www.snoufferfuneralhome.com, and click obituaries, find us on facebook or call our caring staff at 450.8000.