Roberta Crown (December 6, 2010 – December 9, 2010)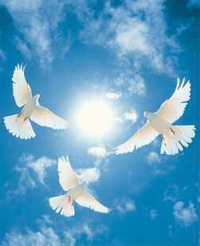 Roberta Crown, 100 of Zanesville, died peacefully at 12:45 PM on Sunday, December 05, 2010 at the home of Julie Livingston.
Roberta was born September 22, 1910 in Muskingum County; the daughter of the late Osa and Edith (Knapp) Pletcher. She is a retired clerk of Shirley's Pharmacy. She was the oldest member of the Muskinum County Farmers Market, an avid flee marketer, member of the Stovertown Lutheran Church, Genesis Healthcare Foundation and a regular at the Muskingum County Center for Seniors.
Roberta is survived by her Nephew Roger Blackburn of Cincinnati and dear friend Julie Livingston of Zanesville
She is preceded in death by her husband Robert W. Crown, her sisters Grace Shirley and Beulah Pletcher and a brother Roy Pletcher.
Visitation will be 12 PM Wednesday, December 8, 2010 until time of service at 1 PM at Bryan & Snider Funeral Home 2318 Maple Ave. Interment will be at Zanesville Memorial Park.
In lieu of flowers, Memorial Contributions may be made in Roberta's memory to Genesis Hospice & Palliative care 713 Forest Ave. Zanesville, OH 43701-2819
To share memories and condolences with the family, visit Roberta's memorial on-line registry at www.BryanSniderFuneralHome.com.