Seaman First Class Russell Clyde Roach laid to rest in Zanesville after 80 years.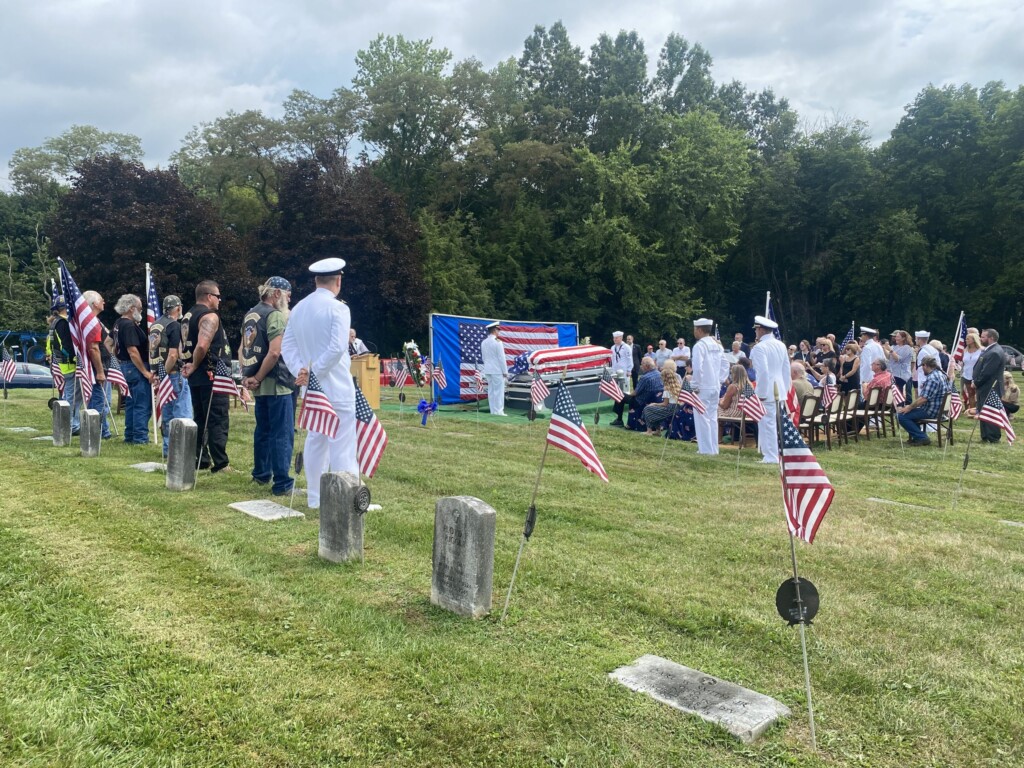 ZANESVILLE, Ohio- Seaman first class Russell Clyde Roach lost his life in action on the USS Oklahoma in Pearl Harbor, Hawaii on December 7,1941. After 80 years, he has returned home to Zanesville.
A graveside service was held today at the Greenwood Cemetery where full military honors were conducted in conjunction with the VFW George Selsam Post 1058 and American Legion Post 29.
Roach came from a military family. He joined the military when he was 17-years-old and died at 22.
"I'm glad he's home with us to stay," nephew Owen Samuel Roach said. "I appreciate everything that everyone has done, especially this lady right here. She's helped out a lot."
Family, veterans and community members gathered at the cemetery to honor and pay their respects.
Roach joins his mom, dad, two sisters and brother at the cemetery.
"So he's home with his family. I'm so proud," niece Patty Sweet DeGarmo said. "I just had knots in my stomach. I saw all the people and all the military. It was just awesome."
The Roach family extended a special thank you to the United States Navy and all the individuals that worked hard to bring Russell home.
Russell Clyde Roach is home.