UPDATE: Semi-Truck Strikes Canopy at Love's Truck Stop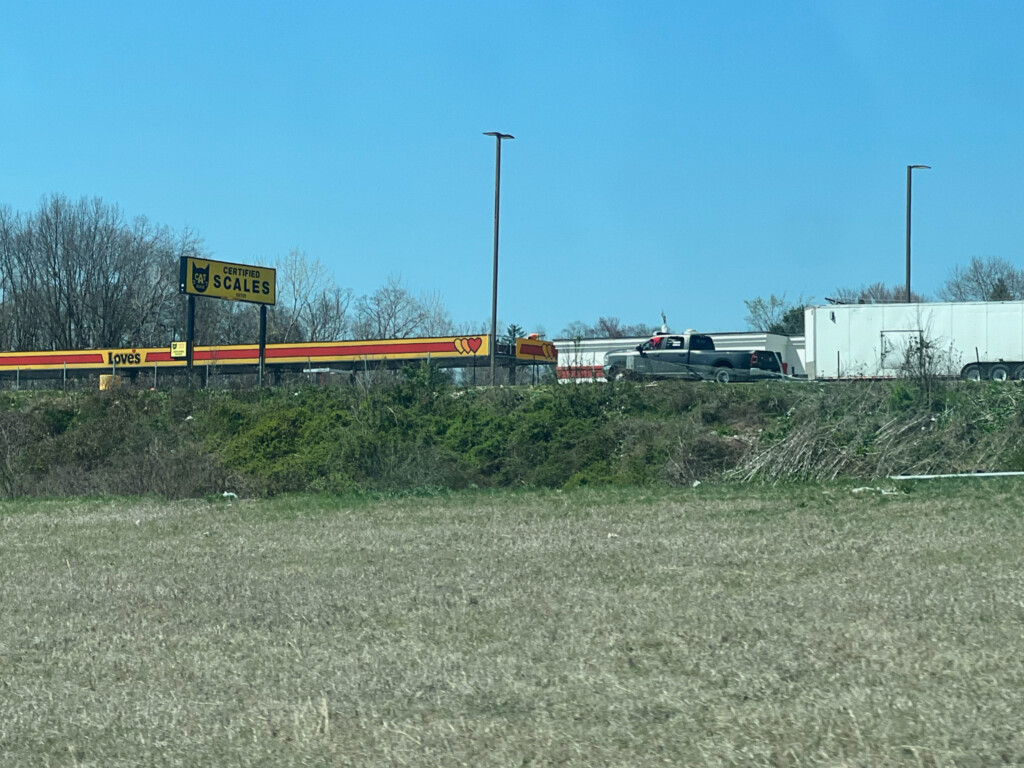 ZANESVILLE, OH – The Muskingum County Emergency Management Agency has provided an update on an accident at Love's Truck Stop.
Monday morning Jeff Jadwin said that the gas pumps at Love's remain closed, but they are able to now fuel trucks. There is still an issue with the canopy. Jadwin said the company is calling in someone to assess the situation.
On Sunday, Jadwin said a semi struck the canopy at the Love's on Sonora Road, tearing down part of the canopy. The accident closed the truck stop Sunday.