Simon Says He Needs Adopted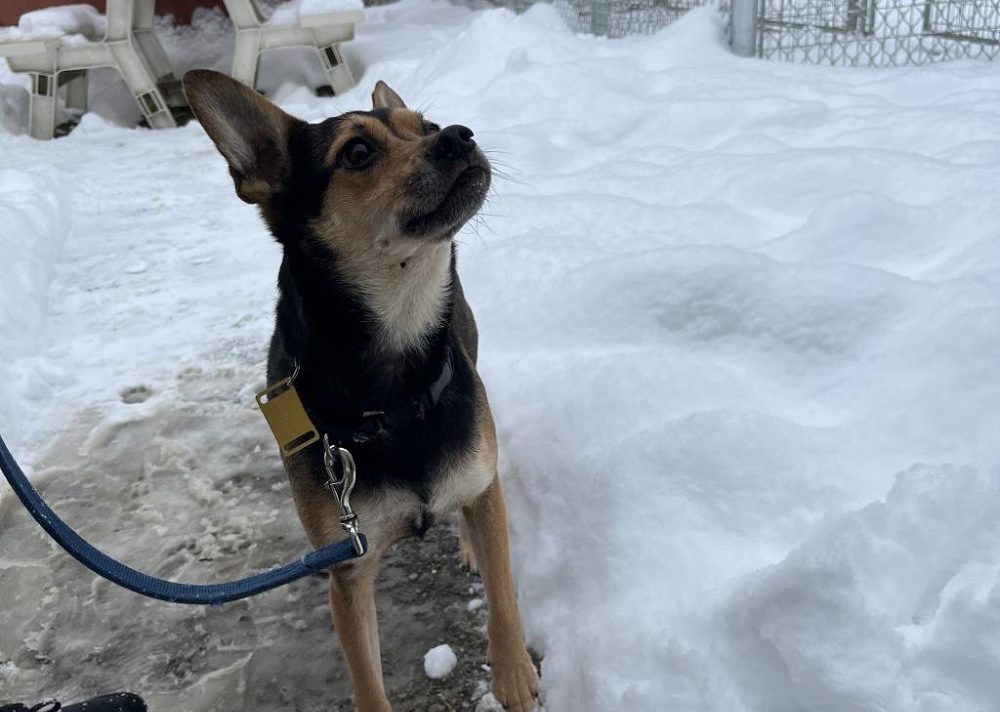 This dog may have a little bit of an attitude but once he warms up can be oh so sweet.
Simon says he's looking for a home to call his own. He's a miniature Pinscher who came to the Animal Shelter Society as a stray. He was injured and fixed up by the veterinarians at the shelter. He's two years old and ready to find a home. Simon was spending time with Susan Lasure from Park National Bank.
"He's a little dog selective so you need to bring your fur babies with you to see how they get along. I've been here little over an hour. He's timid at first, but we're becoming best friends," said Lasure.
Lasure said he's a very sweet dog, who walks well on his leash. She encourages those looking to add to their family to consider a shelter dog.
"I have had several dogs from the animal shelter and once you adopt a shelter dog they become your best friend. You save them and they never forget it and there's nothing better than saving an animal off the streets or from abusive previous owners," said Lasure.
Simon would fit in with a family with older children. He's a very active playful dog and needs a family willing to take him for walks.