Sports Barber and Foxfire Schools host a free haircutting event Sunday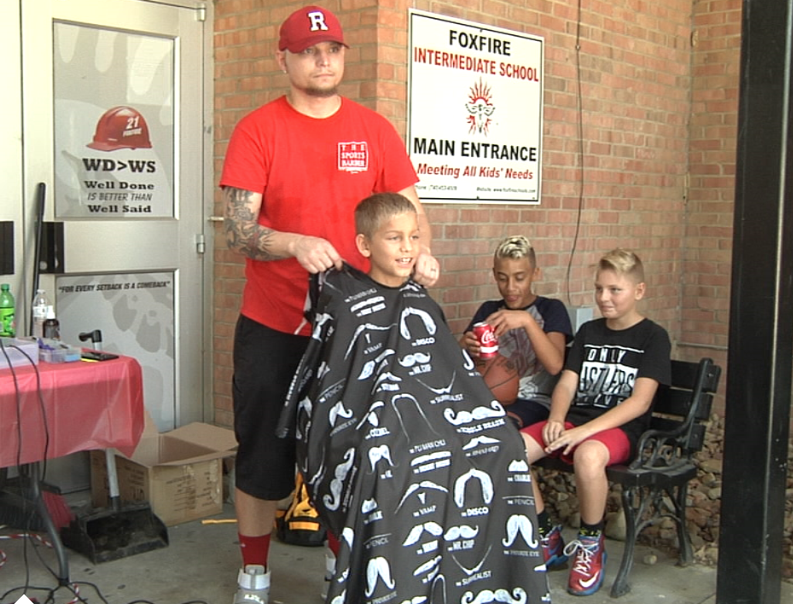 ZANESVILLE, Ohio – As the school year quickly approaches, members from the Fox Fire School and the Sports Barber are getting kids ready for school.
Boys and girls have the opportunity for a free haircut, and much more this Sunday at Zane's Landing Park. This year, Amy Kay's Beauty Box will be there cutting girls hair, while the Sports Barber will be cutting boys hair. Sports Barber Owner, Mike DeBolt said this is the third year they have put this on, and it's a good way for kids to get ready for school.
"Well, it is great because I have noticed a lot of kids might not have the opportunity to have a clean cut before they go back or they maybe short on some supplies and it also gives them the chance to hangout with their friends one more day before they have to go back," said DeBolt.
So they can know how many kids need haircuts in advance, you must register prior to the event on Sunday. The event will be from 11 till 3 PM.
"We've teamed up with Foxfire School and like I said it will be our third year doing it. We give haircuts to boys and girls and they will get a backpack full of supplies. We will have a bouncy house, free food, games, activities, just something for the kids to get a haircut, get supplies, and have a little fun before they go back to school," DeBolt added.
To register, you can call call 740 – 683 – 5827 or send an email to SCURTIS@LACA.ORG