Stacey Corder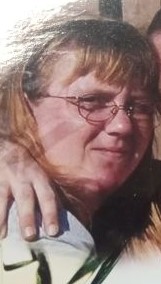 Stacey L. Corder, 48, of Hopewell, passed away unexpectedly, August 13, 2023, at Genesis Hospital ER. She was born May 5, 1975, in Zanesville, the daughter of the late Frank Davis, Sr. and Linda (Dunn) Purks. Stacey enjoyed coloring in her adult coloring books, candy skull, and tattoos. Most of all, she enjoyed spending her time with family and grandchildren.
Stacey is survived by her husband of over 18 years, Lawrence "Larry" Corder; her children, Austin Davis, William (Ashly) Davis, Diana Harriman, Brandon Corder and Ryan Harriman; eight grandchildren; brothers, Frank Davis, Jr., Mike (Karen) Davis, Jimmy Wheeler and Rusty Davis; her stepfather, George Purks; several nieces, nephews, cousins, and her special friend, Rosie Goss.
In addition to her parents, Stacey was preceded in death by one son, Ryan Harriman, her mother-in-law, Helen Corder, and her father-in-law, Dale Corder.
Friends may call Tuesday, August 22, 2023, from 5:00-6:00 PM, at the Hillis, Combs & Nestor Funeral Home, 935 Forest Avenue, Zanesville, where funeral services will follow at 6:00 PM, with Rev. Darrin Tolbert officiating. In lieu of flowers, memorial contributions may be made to the funeral home to assist the Corder Family with arrangements. To sign the online guestbook or leave a personal note of condolence please visit www.hilliscombsnestor.com.