Survivor of the Boy Scouts of America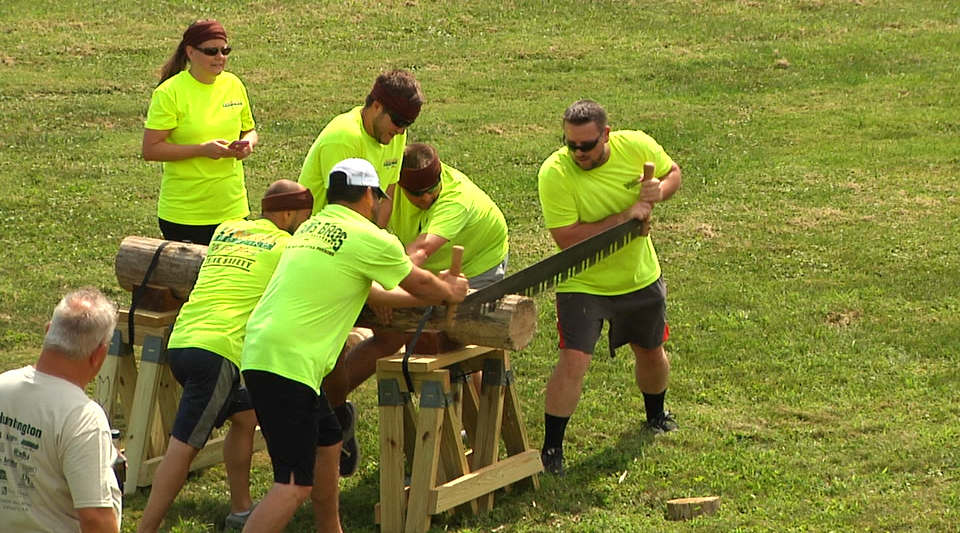 ZANESVILLE, Ohio- Teams tackled the Survivor Challenge cat the Muskingum Valley Council, Boy Scouts of America for the 2nd annual event. Teams completed the complex course by using teamwork, skills and stamina in hope of being named Zanesville's #1 Survivor.
Executive Director of Muskingum Valley Boy Scouts, Ed Mulholland, said, "Combining scout skills, physical challenges and a little bit of fundraising to make some money to support scouts. Teams of 4-6 players have to go over the top of a 10 foot wall, they have to cross this monkey bridge with buckets of water and fill up the bucket at the other end, they are going to be shooting bows and arrows, they have to go saw off a piece of that log down there with a two man cross cut saw, and it ends by starting a fire with flint and steel. When they burn a little string, flag goes up, clock stops."
Those who complete the the course with the fastest overall time receive a medal and a traveling trophy. All proceeds of the event will go to support the local Scouting programs to benefit young survivors. Mulholland hopes that this event will bring more awareness about young scouts in the community.
"It's really just to get, to help people understand, that scouting is alive and well in the community and some of the fun things scouts are doing on a regular basis," said Mulholland.
Mulholland would like to thank their sponsors for supporting them, especially their lead sponsor, Huntington Bank, as the event would not be possible without them.