Taylor, Everson Named WHIZ Players of the Game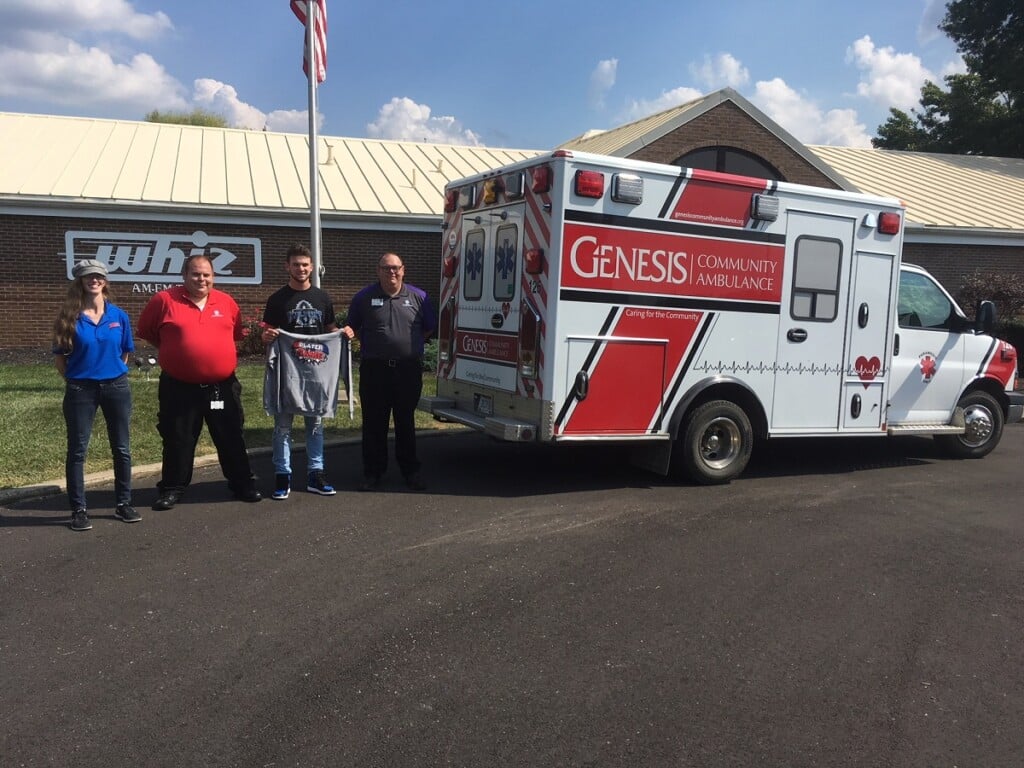 ZANESVILLE, Ohio — This week's Genesis Community Ambulance Players of the Game are Shay Taylor, a Sheridan Generals Linebacker & Wide Receiver; and Ben Everson, the Quarterback of the Zanesville Blue Devils football team.
"Genesis gives back a lot to the community. We celebrated our 25th anniversary this year. We do free CPR classes for the community. All they have to do is get ahold of us and we'll come out and do it to any civic group, community groups, stuff like that," says Chris Farmer, Marketing Director, Genesis Community Ambulance.
On Friday, September 6, Sheridan played the Maysville Panthers.
"It was a bad start for us, especially coming off Licking Valley. We shouldn't have been tied going into halftime, but we started passing the ball more in the second half and the defense really stepped up," Taylor tells WHIZ News. "Reading my keys and sometimes we'd blitz. Just depended on the play, but just read my keys and did my job.
"It was a great game. Both teams fought very hard. Johnstown was well-coached. We knew we were going to go into a battle all four quarters and our goal was to come up on top," he added.
Ben Everson is the football standout from ZHS which WHIZ has selected as the Player of the Game for that matchup last week.
"We know our offense is explosive and we can make plays. We just have to know we can make plays and make them. So that's pretty much what we knew we had to and our defense had to stop them and give our offense the ball," he says
Everson plans to goto college, though he's not yet sure where. He wants to get into exercise science and make a living in that career field.
This Friday Zanesville High School takes on Tri-Valley.