The Dancing Divas Host 11th Dance Competition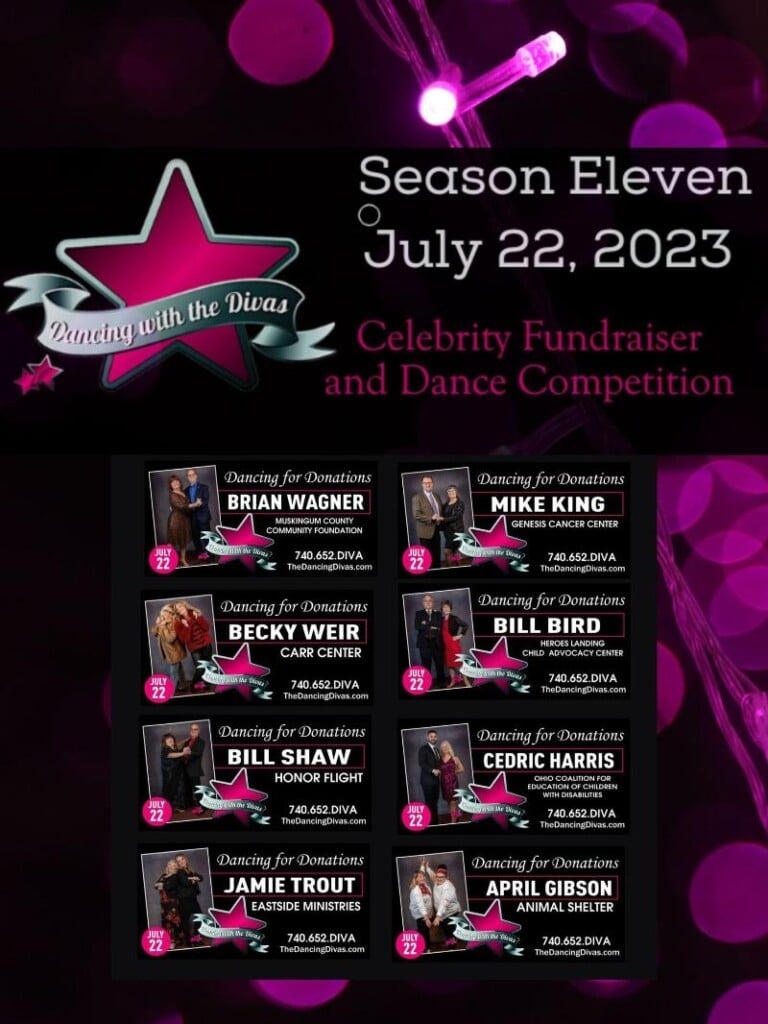 ZANESVILLE, OH – The Dancing Divas are hosting their 11th annual Celebrity Dance Competition.
The Dance Competition will be held at the EagleSticks on Saturday, July 22 starting at 6 p.m. and will feature an auction and donation jars for each celebrity's charity. 
Eight local celebrities and their charities are participating in this year's competition; the charities include Genesis Cancer Services, Honor Flight, Heroes Landing Child Advocacy Center, Muskingum County Community Foundation, Carr Center, Ohio Coalition for Education of Children with Disabilities, Animal Center and Eastside Ministries.
Trudy Cultice, artistic director of the Dancing Divas, is encouraging everyone who has a ticket to this weekend's event to attend.
"If you have tickets, do not give them up!" Cultice said. "It is such a fun event! The electricity when the dancers walk out onto the stage, the audience goes crazy!"
Cultice also explained that this is a great way to support community charities. 
"We do this as a way to support the community and all the wonderful charities we have in our community,' Cultice said. "We started it, very small, back 11 years ago and it has grown. We are sold out this year and we love this opportunity for us to not only dance but to support community charities.  "
Celebrity Dancer Bill Bird talked about his experience so far with the Dancing Divas.

"It has been a blast!" Bird said. "You learn to count to eight and you have to be at places on the stage and you've got to get to those [places quickly]." 
Tickets for the Celebrity Dance Competition are sold out, but information about the live stream the Dancing Divas will be holding will be available Thursday on their Facebook page.