The Wilds Celebrates birth of second endangered Giraffe calf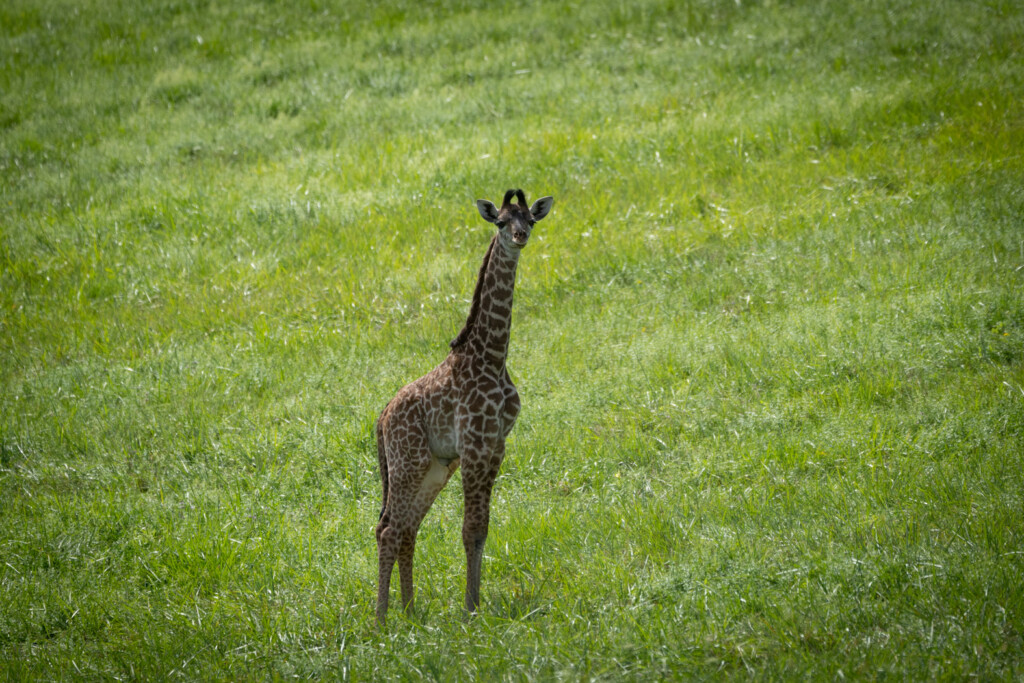 CUMBERLAND, Ohio ­– The Wilds' Masai giraffe herd has welcomed the arrival of a second endangered calf in just over a week.
The male calf was born during the late evening hours of Saturday, August 26, 2023. This birth marks the 23rd giraffe calf born at the conservation center throughout its history, a testament to the important role The Wilds serves in protecting giraffes' future.
Animal Management staff noted that mother, Lulu, was in labor late that afternoon, and they continued to monitor her to ensure the birth went smoothly. The calf stood soon after birth and began nursing from experienced mother, Lulu. The care team reports that the calf continues to be strong and healthy. This calf is the third for Lulu, who was born at the Cincinnati Zoo and Botanical Garden in 2012 and arrived at The Wilds in 2014.
The calf's father, Raha, was born at the Los Angeles Zoo in April 2006 and arrived at The Wilds from the Pittsburgh Zoo & PPG Aquarium in 2009, where he has since sired 12 calves.
On August 17, The Wilds also welcomed a female calf. She is the 7th calf born to 20-year-old mother, Savannah, and the sire is Raha.
The calves and their mothers have access to one another, which occasionally results in excited zoomies in the barn and adjacent yard.
The breeding of both giraffe pairs was based on a recommendation from the Association of Zoos and Aquariums' (AZA) Species Survival Plan® (SSP), a program designed to increase the genetic health and diversity of threatened and endangered species in professional care.