Thurman Harmon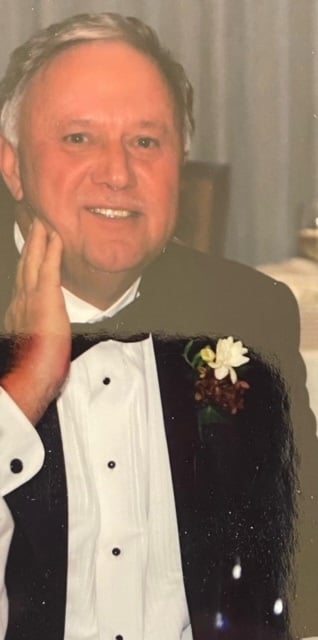 Thurman Russell Harmon Jr., 80 of Zanesville died peacefully at his home on September 3, 2023 following a long illness.
He was born January 23, 1943 in Zanesville the son of Thurman Russell Harmon Sr. and Winifred Edra Perry Harmon.
Thurman was a member of St. Nicholas Catholic Church.
He is survived by his wife of 57 years, Susan Jane Dillon Harmon; his children, David Harmon, Brett (Laurie) Harmon, Shannon (Charles) Book & Amy (Gabe) Stout; 8 grandchildren, Adam and Ashley Harmon, Mason and Brooke Harmon, Amy and Alex Book, Vivian and Luke Stout; a brother Berney (Marsha) Harmon; and many nieces and nephews.
Thurman was preceded in death by his parents.
Thurman loved his wife and family. He found great enjoyment working for 52 years in the insurance business, and 40 of those years were spent as President of his own insurance brokerage. Many of his clients became lifelong friends. He had a talent and passion for golf, and had 10 hole-in-ones with many on standard course par 4's.
A family Celebration of Life will follow at a later date. In lieu of flowers, donations can be made to the Dr. Nick and Nancy Sarap Cancer Care Center.
The Bryan & Hardwick Funeral Home, 2318 Maple Ave. Zanesville will be handling the arrangements. To share memories and condolences with Thurman's family please visit www.BryanHardwickFH.com.