ZPD: Semi-truck driver loses control, hits median, off-ramp on I-70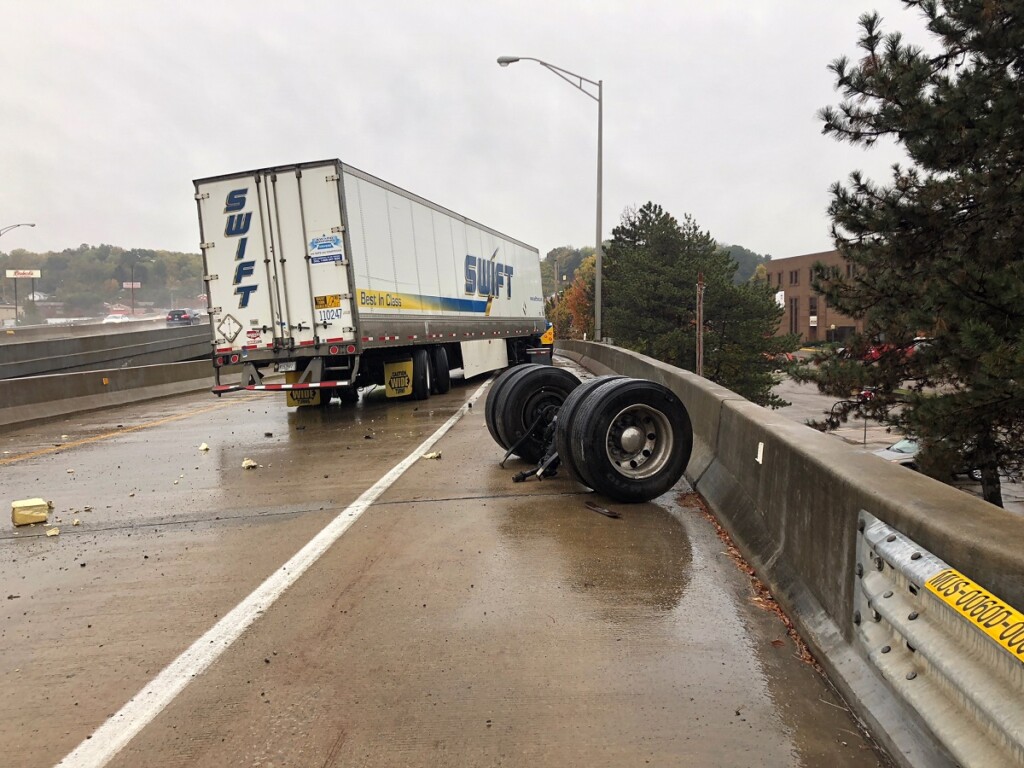 ZANESVILLE, Ohio – Police say a semi-truck driver lost an axle and closed the Seventh Street exit ramp from I-70 in downtown Zanesville around 2:45 p.m. Saturday after a crash.
The semi had been traveling east bound on a rain-slickened I-70 when the wreck happened.
Zanesville City police say the driver was attempting to exit onto Seventh Street but lost control of the vehicle. The driver damaged the median near that ramp as well as the ramp.