MVL TV Game of the Week Tentative Schedule Released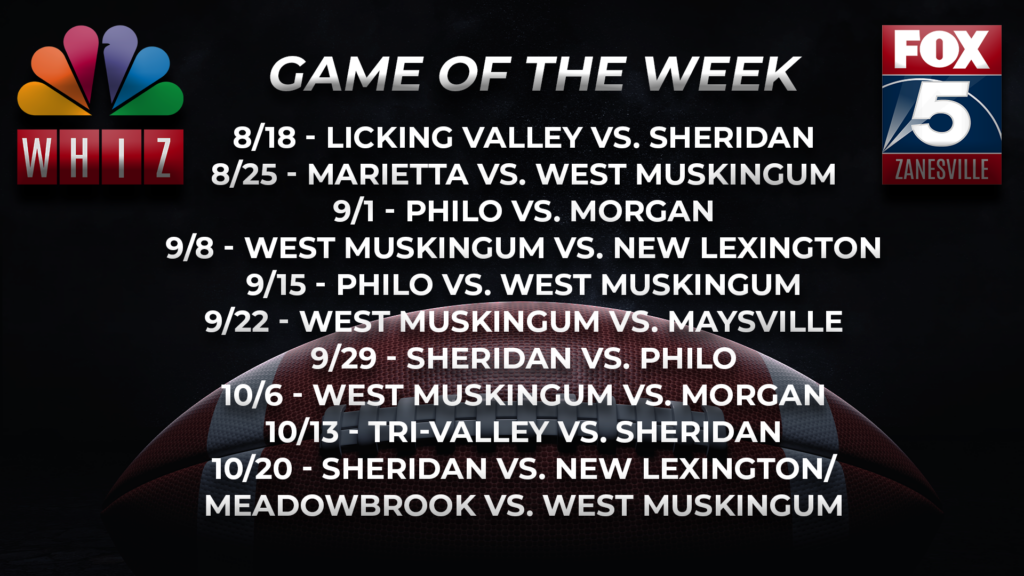 The 2023 high school football season is right around the corner. With week one being a month away; we take a deep dive into the tentative MVL TV game of the week schedule.
8/18 WEEK 1 – Licking Valley vs. Sheridan
Generals are coming off a big school division title and a deep postseason run.
8/25 WEEK 2 – Marietta vs. West Muskingum
9/1 WEEK 3- Philo vs. Morgan
The Electrics will travel to the brand new field at Morgan looking for revenge in this week 3 clash.
9/8 WEEK 4- West Muskingum vs. New Lexington
The small school champion Panthers will play the Tornadoes who won their first playoff game in school history last season.
9/15 WEEK 5- Philo vs. West Muskingum
9/22 WEEK 6- West Muskingum vs. Maysville
The Panthers will have a new quarterback heading into 2023 with last year's starter Alex Bobb sticking to basketball.
9/29 WEEK 7- Sheridan vs. Philo
10/6 WEEK 8- West Muskingum vs. Morgan
The crew heads to Morgan again to see the new field as the Tornadoes travel there.
10/13 WEEK 9- Tri-Valley vs. Sheridan
A rematch of last year's MVL big school title classic. Tri-Valley goes to Sheridan late in October.
10/20 WEEK 10- Sheridan vs. New Lexington OR Meadowbrook vs. West Muskingum
The week 10 game has not yet been decided.