Veteran's Day Concert at John McIntire Public Library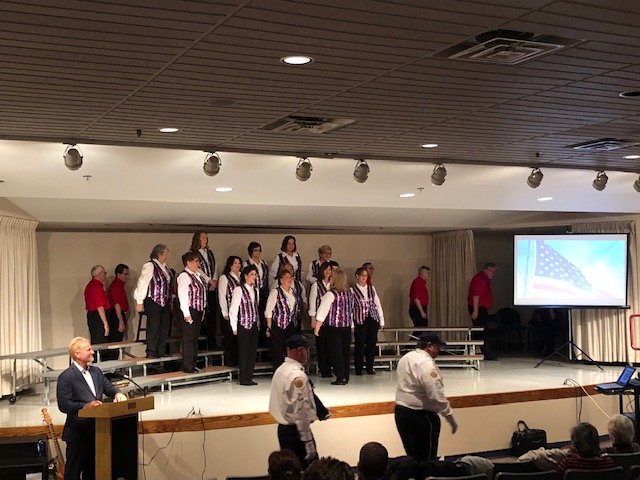 ZANESVILLE, Ohio – Giving a barbershop tribute to veterans.

The Friendship Seven Sweet Adeline Chorus and Y-City Barbershop Chorus held a free concert for the public and especially for Veterans at the John McIntire Public Library Auditorium today. The Chorus's purpose is to thank the Veterans through music and putting on a fun and patriotic performance.
"We want to give back to them what they gave to us. So we're doing this free concert for all the people or any body who's wanting to come to the concert today," said Director of Sweet Adelines Chorus, Rita Tucker.
The performance will feature quartets and a soloist, and Tucker also said she hopes everyone enjoys it and appreciates the music. Tucker adds this is the first year both choruses have come together for a Veteran's Day concert.
"We're really excited to get together with them, and become friends with them. It's just kind of exciting and we hope that it will become a tradition," she said.
The Sweet Adeline Chorus invites any women who would like to join them to attend their practice on Monday evenings at College Drive Presbyterian Church. Y-City Barbershop's practice is located at Grace United Methodist Church.