W. Ray Starcher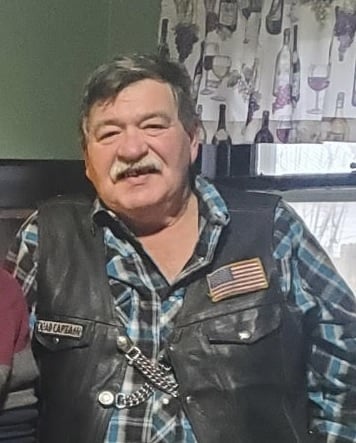 W. Ray Starcher, 68 of Zanesville, passed away on September 2, 2023 at the Genesis Hospital Emergency Room. Ray was born in Zanesville on January 23, 1955. He is the son of Betty and Jack Drake and the late Ray Starcher Sr.
Ray retired from Ohio Cat where he worked as a heavy equipment mechanic. He was a member of the Operator Engineers Local #18 District 3. He was a member of the Risen Word Fellowship Church in Columbus and was Road Captain with the Men of the Watchtower M.C.
Ray is survived by his wife of 50 years, Jane Marie (Paul) Starcher; his three children, Ray Starcher, Mike (Tracy) Starcher, and Bud (Tabitha) Starcher; his six grandchildren, Diamond Starcher, Suede Starcher, Koltin Catlin, Austin Starcher, Tomi Starcher and Buddy Starcher; his siblings, Abby (Ray) Foraker, Bev (Ed) Racer, Scottie (Stacy) Drake and Stephanie (Brian) Daniels.
Visitations will be 11 to 1 pm on Friday, September 8, 2023 at the Farus Funeral Home of Duncan Falls where funeral services will be 1pm. Pastor Richard Jones will officiate the service. He will be laid to rest in the Duncan Falls Cemetery.
www.farusfh.com