Water replacement project on E. Highland Drive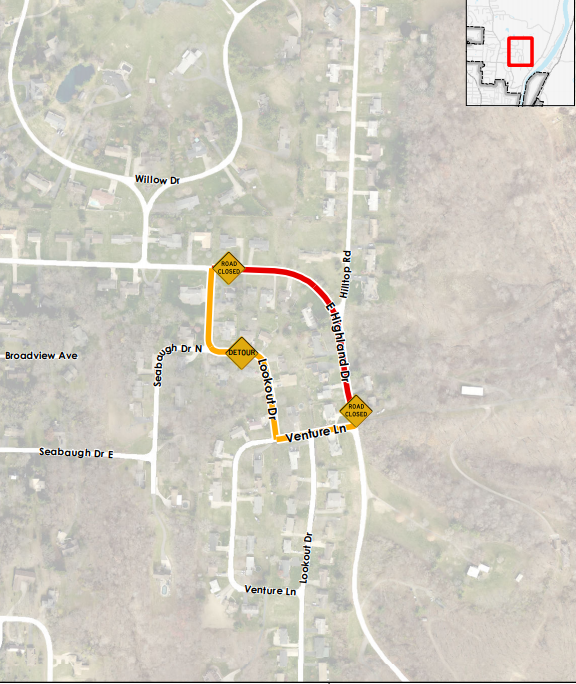 ZANESVILLE, Ohio–A water main replacement project on East Highland Drive in Zanesville is entering its third week and officials are alerting motorists of some road closures.
Officials announced Friday that the week of November 5th, East Highland Drive will be closed from Venture Lane to Lookout Drive. Traffic will be detoured through Lookout Drive.
Construction hours for the project will be between the hours of 7:00 am until 3:30 pm Monday through Friday for an estimated period of 16 weeks. Water service will remain available during construction.
You can get weekly updates by visiting the City of Zanesville website at www.coz.org – Community Notices, or by calling the City of Zanesville Water Maintenance Department at 740-455-0631, ext. #1