Why you should be getting your produce locally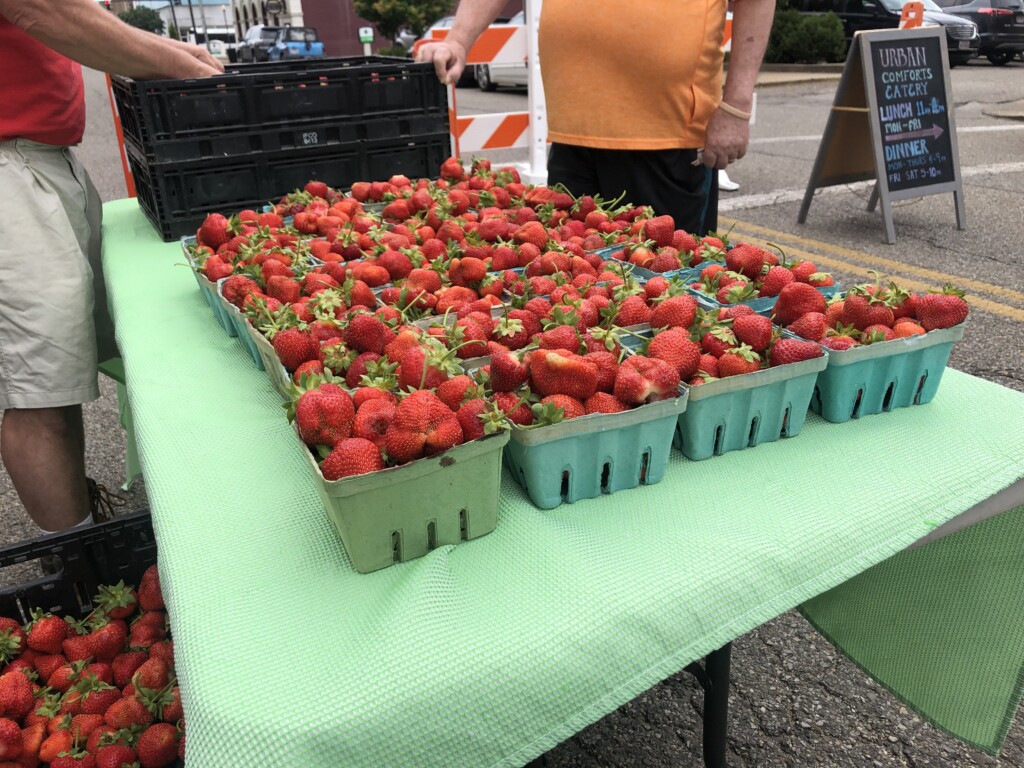 ZANESVILLE, Ohio- Instead of going to the grocery store this week, some made their way down to the Downtown Farmers' Market to take advantage of their local, and fresh, grown produce.
By shopping for produce locally, you will be able to gather all the nutrients that you may be missing out on at grocery stores.
According to Jose Madrid Salsa's Principal, Tom Hayes, "One of the things you should look at is growing local produce and local meats because they aren't bought by a distributor, they don't sit in a warehouse any place, they aren't trucked place to place." Hayes added that "you are getting nutrition, and you are getting all the nutrition that are meant to be in the product."
All the produce found at the farmers market was hand picked within the past 24 hours. One popular vendor was Hittle Farms with its fresh strawberries.
"You know I think that we are able to pick them ripe. You know sometimes in the store you pick them and they aren't quite ready to eat yet. These ones are ready to go right now, you can smell them," said Hittle Farm's, Scott Hittle.
You can continue going to the Downtown Farmers' Market throughout the summer on Wednesday's from 4 p.m. to 7 p.m. on N. 4th St.