Wreaths Across America at Greenwood Cemetery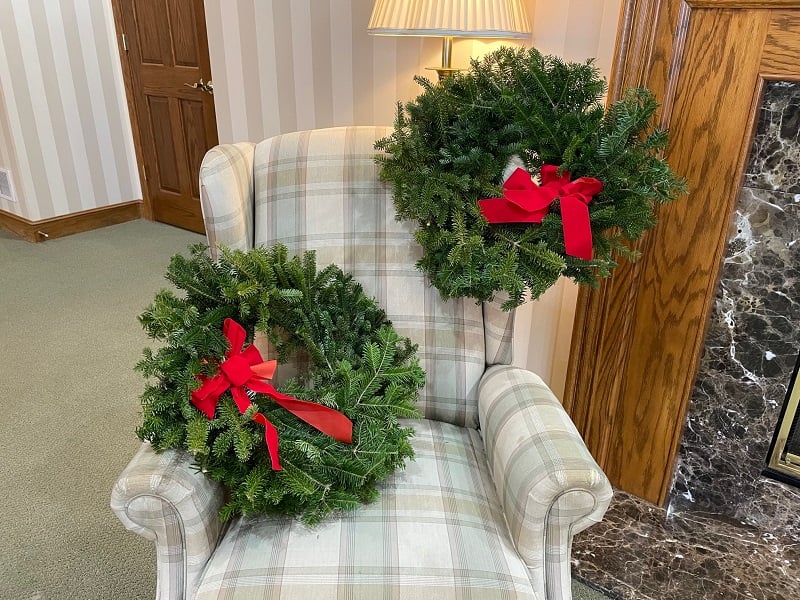 ZANESVILLE, OH – For many years during the month of December, Snouffer Funeral Home has hosted a "Wreaths Across America" ceremony at the Greenwood Cemetery.
This years Wreaths Across America ceremony is special in that it is the largest year of wreath donations yet. Over 180 wreaths will be laid in honor of veterans at Greenwood. Zanesville High School's JROTC will also be present and participating in the ceremony.
"We're just honored to be the Zanesville location and the group here in Zanesville who has helped brought it here. We brought it here in 2011, so this will be the 9th year that we have hosted the event. It's held every, on this date, it is held across the United States at the exact same time… We will join 3,000 or 4,000 other locations across the country at the exact same time holding the exact same service," Location Coordinator Brad McCune said.
Snouffer Funeral Home Aftercare Specialist Becky Joseph is also a Board Member of the Veterans Appreciation Foundation. She was moved when she learned Snouffer was a host of the event. This year more than ever she said, our veterans need to be honored.
"With COVID this year there have been many veterans that have been unable to be served the way they should be at the graveside with military honors. And that's a shame, we've got 40 names that were given to us of veterans that died this year that were unable to get those kinds of honors at their grave site. The organization Veterans Appreciation Foundation stepped forward and we purchased wreaths for all 40 of those veterans," Joseph said.
The event will be held on Saturday December 19th at noon at Greenwood Cemetery. The event will be live streamed on the Snouffer Funeral Home Facebook Page. The public is also invited to the outdoor ceremony.