Zanesville BPW Hosting Shamrocks & Murder Mystery Dinner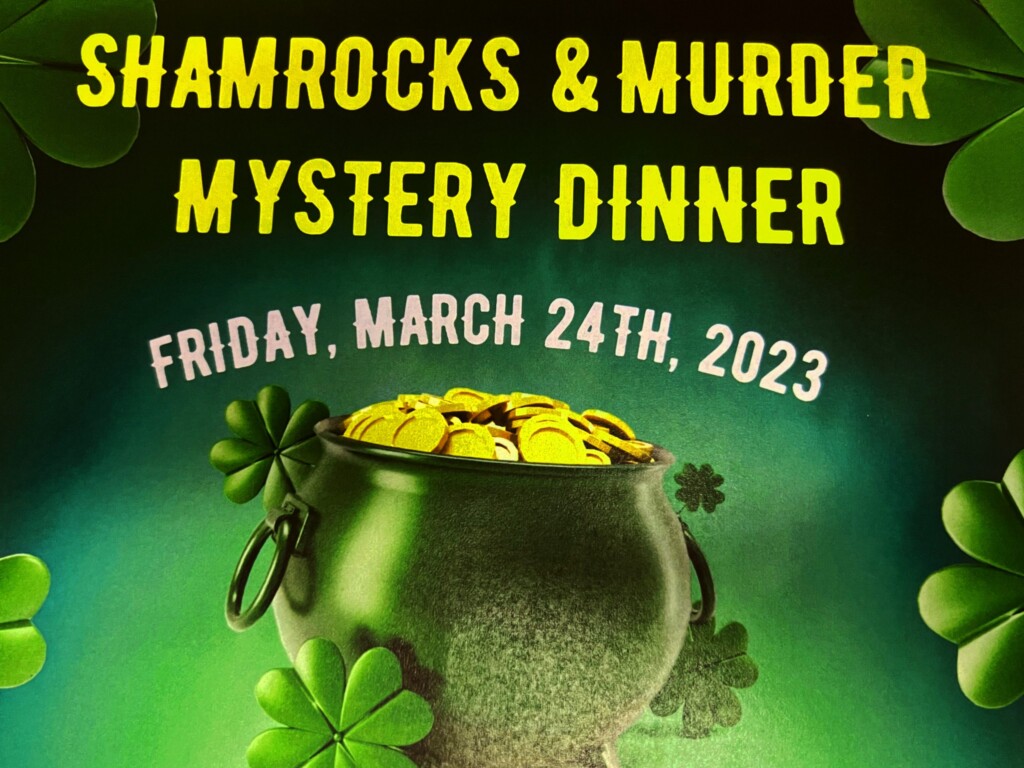 ZANESVILLE, OH – The Zanesville Business and Professional Women's Club has a day planned for the community that involves a meal and a murder.
The ZBPW will be hosting their 2nd annual Murder Mystery Dinner. Your ticket will get you an appetizing Irish themed menu as you help solve a St. Patty's Day murder mystery. Show up in all your shamrock wear because prizes will be handed out to the best dressed. The table that solves the murder mystery will receive a prize and there will be multiple door prizes and raffles.
"The Murder Mystery Dinners are so much fun. Especially since I don't even know who the murderer is. Everything's all sealed so it's fun to try to figure it out." Jennifer Reiter, Vice President of the Zanesville BPW said.
The Shamrocks & Murder Mystery Dinner will take place Friday, March 24th at the VFW starting at 6pm. Tickets are $60, and all the proceeds will be going to benefit the Elliott Educational Endowment Fund. The Elliott Scholarship is for local women over the age of 21 that are planning on going back to college. You can get scholarship applications from the ZBPW Facebook page or on the Community Foundations Website.
"The scholarship is really helping people in our county to be able to get further education. But I'm also really looking forward to the event." Teri Clapper, a Murder Mystery Dinner Committee Member said.
To purchase your ticket, visit the link below.
Murder Mystery Dinner – Shamrocks and Murder Tickets, Fri, Mar 24, 2023 at 5:30 PM | Eventbrite