Zanesville Noon Rotary club drops off 230 bags of food to elementary students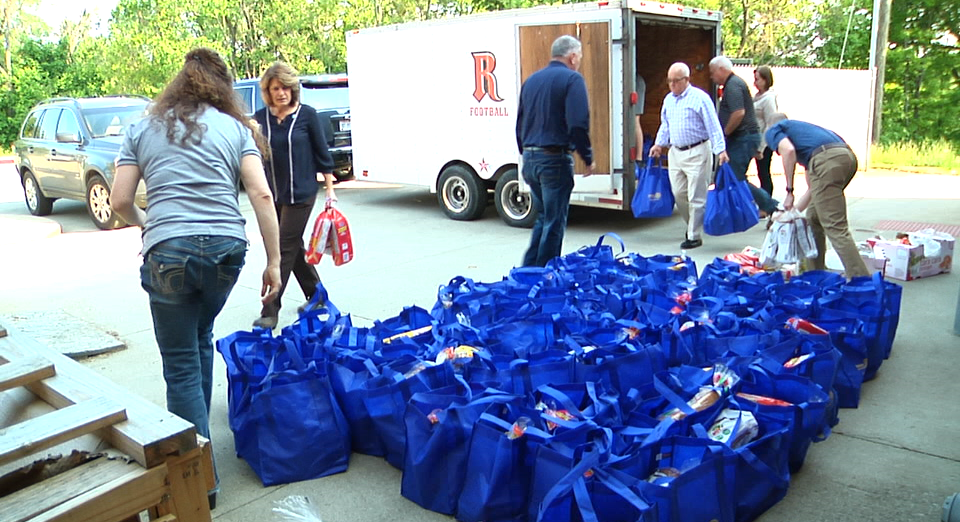 ZANESVILLE, Ohio – The Zanesville Noon Rotary Club made a lot of local students smile on Thursday.
Summer break can be a hard time when it comes to eating a meal for some children. That's why the Zanesville Noon Rotary Club hosts Healthy Bodies, Healthy Minds. This was the third year they dropped off a total of 230 bags full of food among Zanesville City Schools. President, Kyle Witucky, said he hopes this can help relieve some stress when it comes to finding their next meal.
"Our goal is to send food home with kids at the end of the school year to get them through hopefully at least a couple weeks of summer break," explained Witucky.
The Zanesville Noon Rotary Club is able to provide these bags thanks to their numerous fundraisers throughout the year. Witucky said he hopes this program get bigger and bigger each year.
"It feels great to give back to the community," said Witucky. "The Zanesville Noon Rotary Club has been involved with this community for 104 years now, so it's great to be involved with this project along with the other projects we're involved with here locally."
Witucky said the biggest thing the community can do is support their next fundraiser, the Rotary 5k run/walk. It takes place on June 2nd and you can register online at https://runsignup.com/Race/OH/Zanesville/ZanesvilleRotaryHunger5k.