Jillian Wiersma Signs NLI to Play Soccer at Walsh University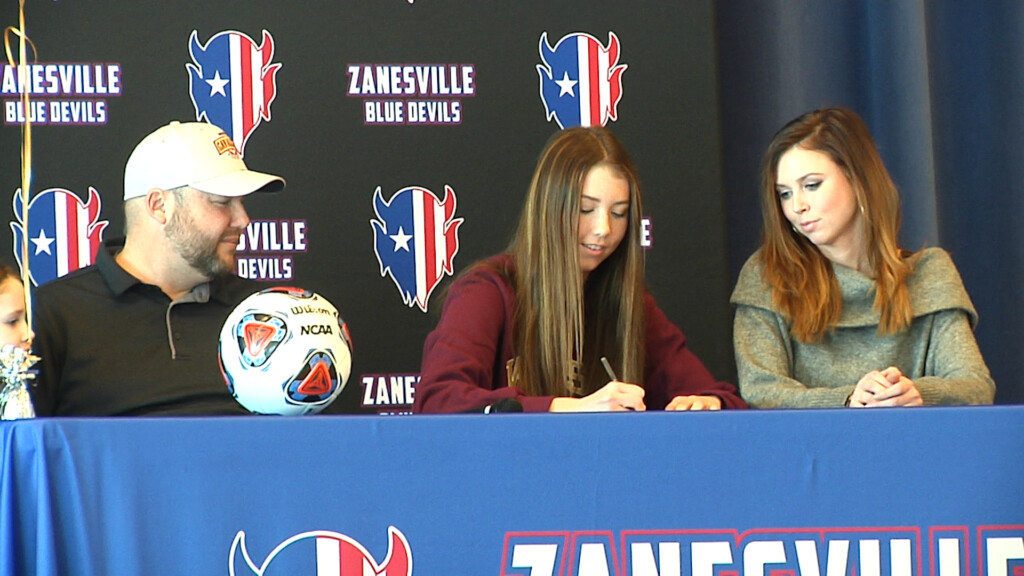 ZANESVILLE, OH- Many athletes dream of advancing their careers to the collegiate level and one Zanesville soccer player made their dreams official.
Blue Devils soccer star Jillian Wiersma signed her National Letter of Intent to play soccer at Walsh University in front of her friends, family, and coaches.
Over the past four seasons, Wiersma has scored 42 goals and 27 assists while being a key part of four sectional title teams.
She has truly embodied what it means to be a student-athlete, earning awards in both academics and athletics.
As she prepares for college, she spoke on how it was a relief to finally sign her NLI and noted how thankful she is for the support she has received throughout the year.
Wiersma says she plans on studying Exercise Science at Walsh.